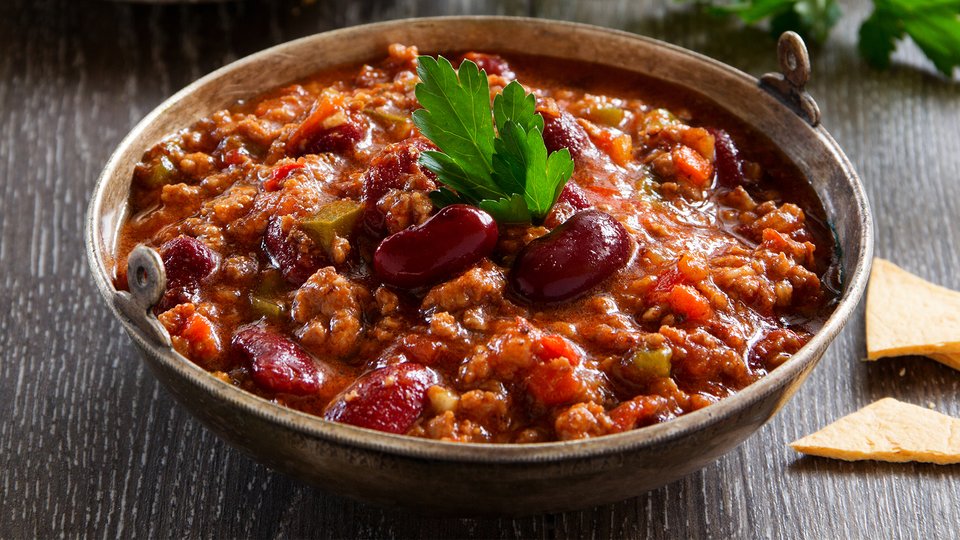 Wild game is different. It doesn't taste like regular beef or chicken. But that's part of the fun. If you have a picky eater, or one who's NOT interested in eating wild boar, have them help you prepare the meal. Here's a venison chili recipe for any occasion.
Ingredients
16 oz ground venison
8 oz dark kidney beans
4 oz low-sodium black beans
1 small onions
15 oz tomato sauce, canned
2 clove garlic, minced
1 dash table salt
1 tsp, whole cumin seed
1 tsp cumin
1 tsp safflower oil
Directions
Soak and cook beans according to package directions.
Coat pan lightly with safflower oil and slightly brown venison.
Add other ingredients and bring to a boil.
Cover and simmer for 30 minutes, longer if you want thicker chili.
For faster cooking time, use only 1/2 can of tomato sauce.