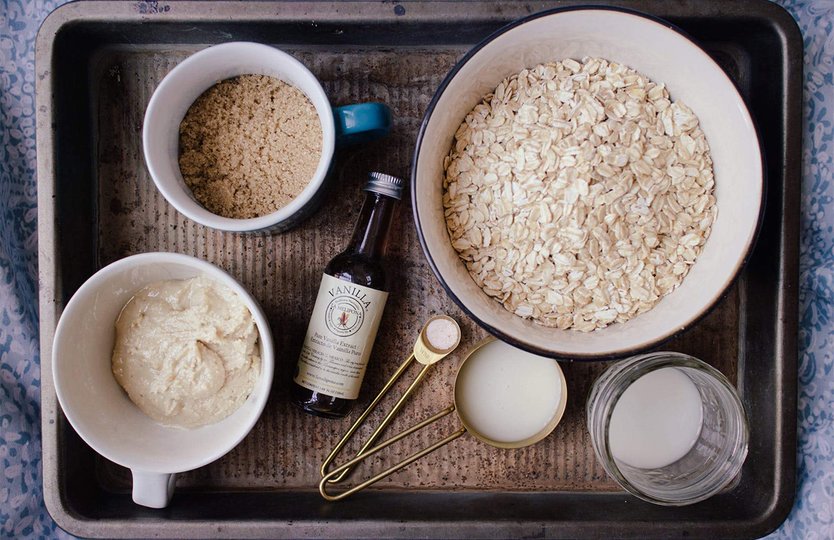 Vanilla and cinnamon are the classic flavor duo that give this recipe its sticky-bun flavor. Swolverine Clean Carbs and Vanilla Whey Isolate form a solid macro base while unsweetenened almond milk and plain Greek yogurt keep the carbs low and the protein high so you can enjoy this breakfast treat any day of the week!
Ingredients
¼ cup old-fashioned oats
¼ cup Swolverine Clean Carbs
¼ cup plain Greek yogurt
½ cup unsweetened vanilla almond milk
1 tbsp water
1 tsp cinnamon
Directions
Combine all the ingredients in a jar or container.
Cover tightly and refrigerate overnight or for at least 4 hours.
Add any desired toppings and enjoy cold or hot.