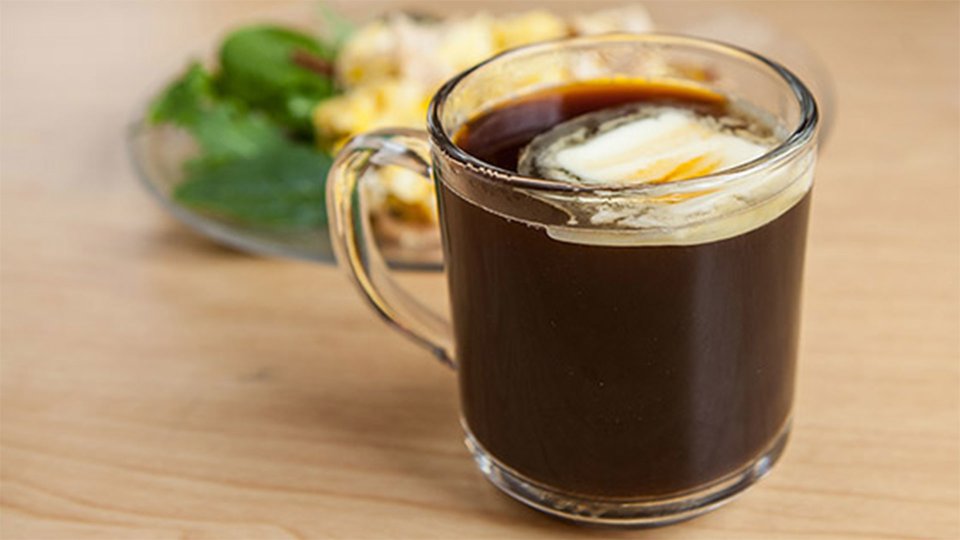 I know, I know, butter in a cup of joe might seem really strange. I was doubtful myself—until I tried it! The butter takes some of the bitter bite out of the coffee, and the vanilla adds a little warmth and sweetness. This coffee has a thicker, more robust mouthfeel, which may take a little getting used to.
Ingredients
1 cup coffee
1 tsp vanilla extract
½ tbsp butter, without salt (melted)
Directions
Brew a cup of black coffee to your desired strength.
Add 1 tsp of vanilla.
Add butter, stir and enjoy.