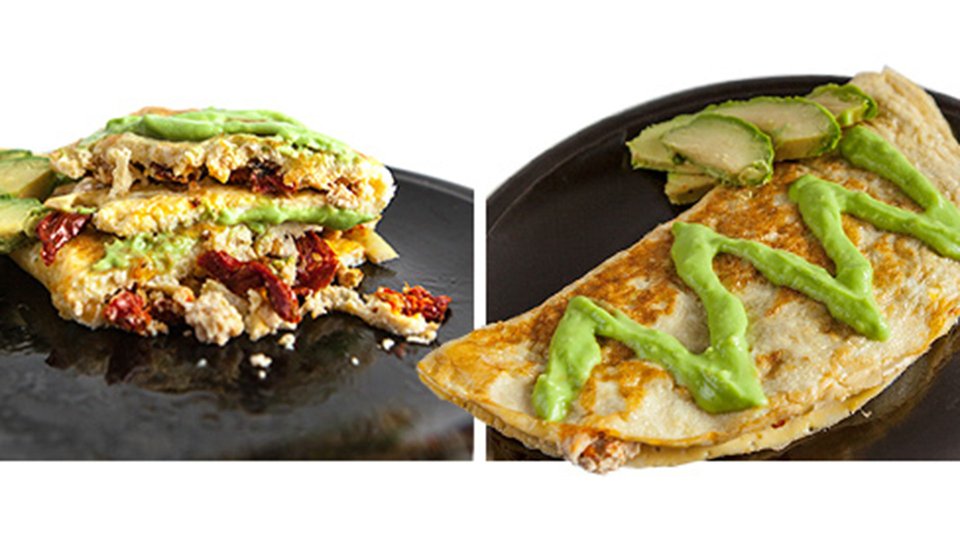 There's nothing complicated or difficult about this recipe. Let's get into the kitchen and build some muscle!
Ingredients
4 oz ground 99% fat-free turkey breast
3 whole egg
6 egg whites
¼ cup, pureed avocado
¼ cup sun-dried tomatoes
Directions
Brown ground turkey in a skillet over medium/high heat. Once finished, drain excess juice out of the skillet and place turkey in a bowl.
Beat together whole eggs and egg whites. Pour eggs into skillet.
While eggs cook, mix sun-dried tomatoes with ground turkey.
When eggs are cooked firmly enough to flip, place ground turkey on one half of the cooked eggs.
Flip open side of eggs over to cover the ground turkey. Let cook for 2-3 minutes, then flip omelet. Cook until eggs are not runny.
Place omelet onto a plate and then pour pureed avocado over the top.