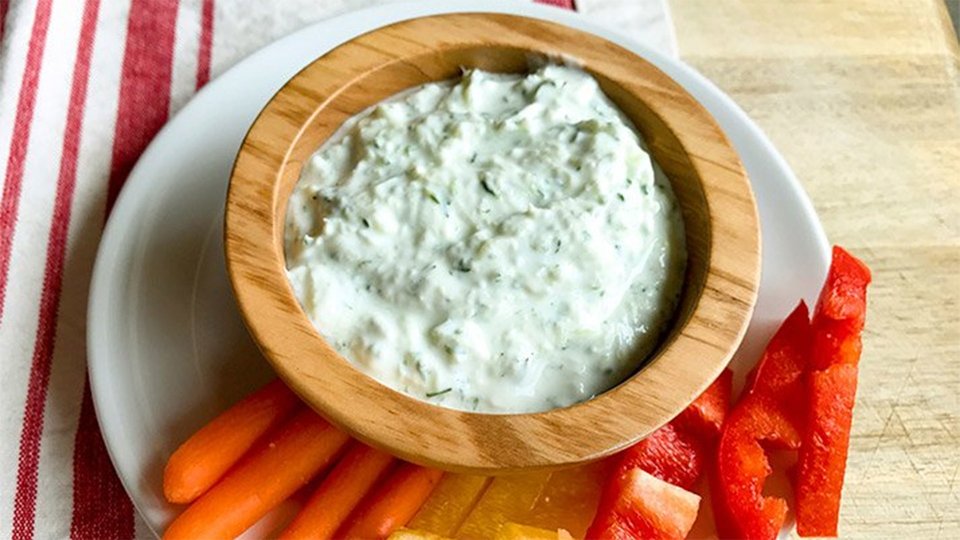 This classic Greek sauce is already pretty healthy, but it can be hard to find at some stores. But why buy what you can easily make at home? You won't run out of uses for it! Tzatziki is delicious in wraps and fish tacos, spread over turkey burgers, or used as a dip for chicken skewers, fresh vegetables, and pita chips.
Ingredients
1 cup nonfat plain Greek yogurt
½ cup cucumber, chopped
1 clove garlic, minced
1½ tsp dill
¼ tsp kosher salt
Directions
Strain off excess liquid from yogurt, and add to a medium mixing bowl.
Peel one medium cucumber and scoop out seeds. Grate cucumber using a box grater and squeeze out excess liquid in a paper towel.
Add cucumber, minced garlic, and remaining ingredients to yogurt, stirring until smooth.
Store in the fridge up to one week.