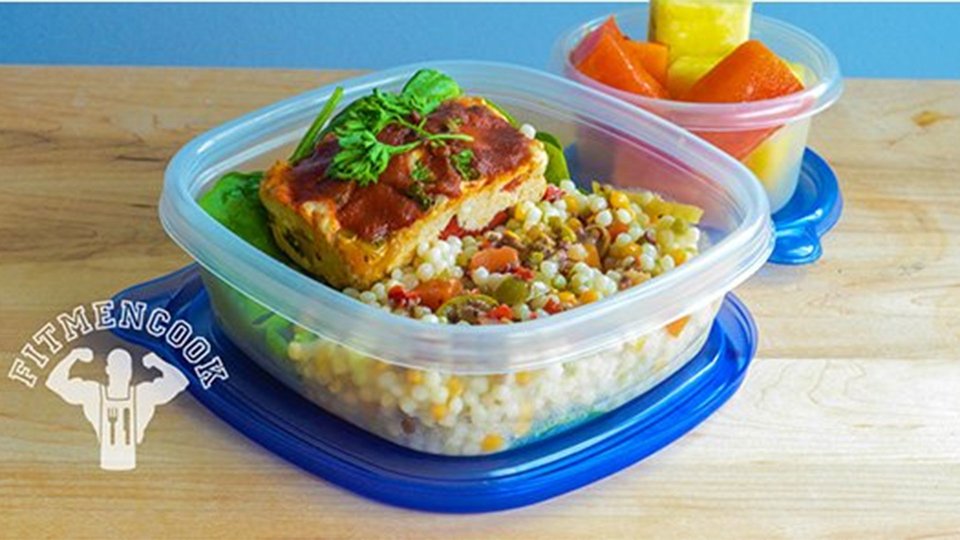 Time to dust off your muffin pan! Steer clear of sugary carbs and use your baking tray for good with this easy meal you'll prep in virtually no time at all. Add your own swag and flavor with optional seasonings like olive tapenade and fruit.
Ingredients
5 oz ground 99% fat-free turkey breast
¾ cup red onion, diced
⅓ cup marinara sauce
1 cup spinach
1 tsp parsley, dried
1 tsp, ground basil, dried
1 tsp garlic powder
1 tsp onion powder
1 dash coriander
salt and pepper to taste
½ cup couscous, whole-grain
1 tbsp olive oil
Directions
Set oven to 405°F.
Season ground turkey with your choice of seasonings. Add in your choice of diced veggies.
Lightly spray your muffin pan with coconut oil. Place the ground turkey inside of the muffin holders. Depending on how big your muffin pan is and your singular serving, you may have to use 2 muffin holders for each serving.
Top each serving with 1 tbsp marinara sauce.
Bake in the oven for about 8-10 minutes. If you use less lean ground turkey, you can consider increasing the cooking time to 10-12 minutes.
Boil couscous using water and low sodium chicken or vegetable broth. Add cilantro or onions while cooking for added flavor. Set aside, and allow to cool. Add 1 tbsp olive tapenade to couscous if desired.