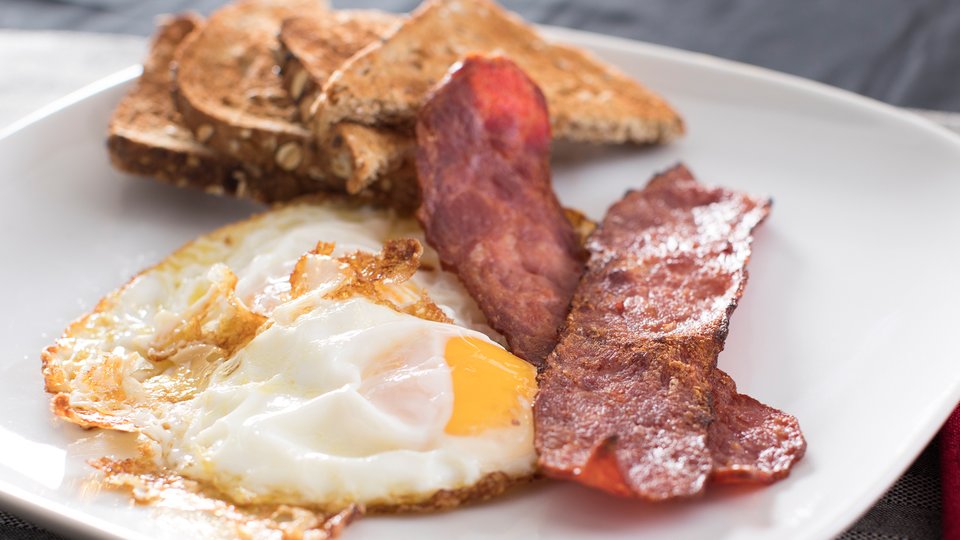 Start your day right with this simple, classic protein-rich breakfast. Add a little hot sauce (or don't) and you're good to go!
Ingredients
2 whole egg
1 slice regular multi-grain bread
4 strip turkey bacon
Directions
Cook the turkey bacon in a pan on medium heat, until crispy.
Meanwhile, heat some olive oil in a separate nonstick pan. When the oil is hot and smoking slightly, crack the eggs carefully into the oil. Let them fry until the edges get brown and crispy. When the white is set, flip and cook the other side as long as you want, depending on if you like runny yolks or not.
Serve turkey bacon and eggs with toast.