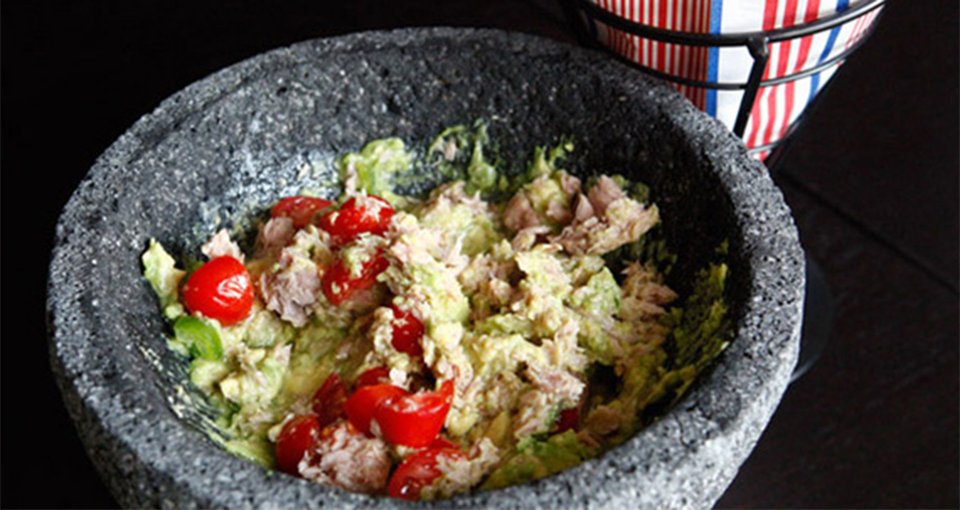 The Paleolithic diet is inspired by what our ancestors ate before the agricultural age. Along with being low-carb, the foods included on Paleo diet lists are usually natural and organic. The point of eating Paleo is to give your body the nutrients it needs without the processed additives and extra calories of a contemporary diet.
Ingredients
1 can tuna, white, canned in oil
1½ avocado
½ jalapeno pepper, diced
1 tbsp lime juice
¼ medium whole (2-3/5" dia) tomatoes
1 clove garlic, minced
2 tbsp cilantro
Directions
Place one avocado in mortar and pestle (or molcajete) and add walnut oil and lemon juice.
Crush avocados and then add salt and pepper to taste.
Add tuna and the rest of the ingredients to avocado paste and mix well.
Enjoy with sweet potato or vegetable chips.