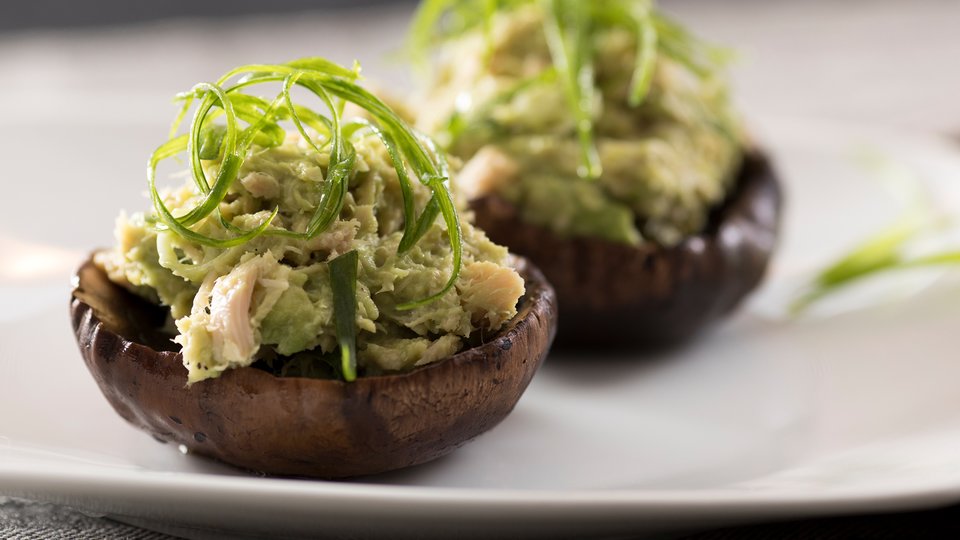 Tuna mashed with avocado? Yup. Trust us: You'll return to this recipe over and over again. The savory mushroom base might just become your new bread!
Ingredients
5 oz tuna, canned in water
½ fruit, without skin and seed avocado
3 whole green onion, chopped
2 piece whole portabella mushrooms, sliced
1 spray olive oil
1 pinch table salt
Directions
Using a spoon, carefully scrape the gills out of the mushrooms. Toss mushrooms with olive oil and salt, and bake at 400 degrees F, for about 10 minutes.
Drain the tuna and add it to a bowl with the avocado and onions. Mash all this up with a fork, and season to taste with salt.
Once the mushrooms cool, spread the tuna avocado mash on the roasted mushrooms and serve.