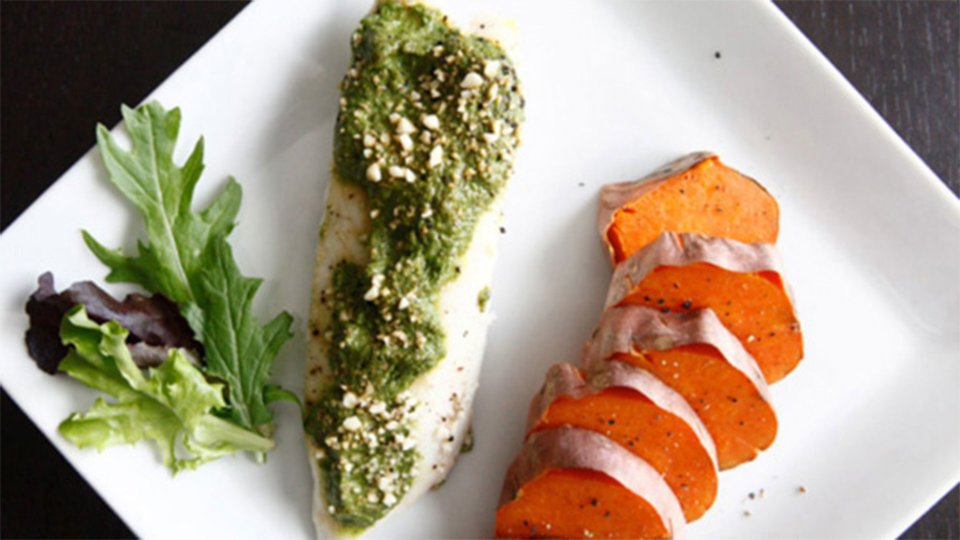 The Paleo principles are simple: if you can grow it or kill it, eat it. If it's been processed, don't. Here are six meals for one full day of Paleo perfection!
Ingredients
6 fillet tilapia
7 tbsp pesto
7 tsp almond flour
salt and pepper to taste
1 whole sweet potato
to taste cinnamon
Directions
Preheat oven to 400 degrees F.
Spray baking dish with coconut oil.
Place tilapia in dish and top with pesto. Sprinkle with almond flour, sea salt, and pepper.
Bake for about 10 minutes.
For sweet potato: Preheat oven to 400 degrees F.
Wash, dry, and poke holes in the sweet potato.
Place sweet potato in an aluminum-foil-covered baking pan and bake for 45 minutes to one hour.
Once potato is done, cut in half and store 1/2 for later.
Slice sweet potato and sprinkle with cinnamon, sea salt, and black pepper.