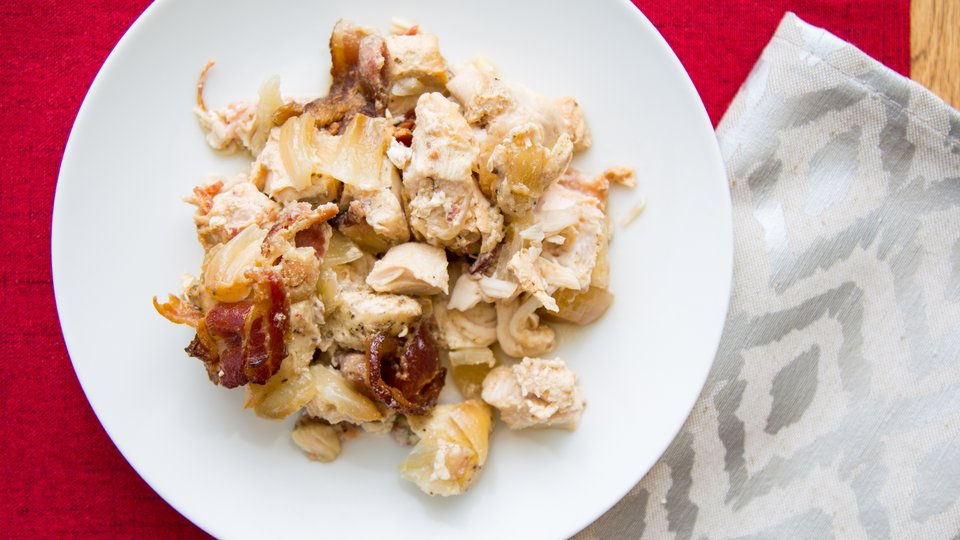 Our prehistoric kin probably never ate anything like this, but there is a reason they gave up hunting and gathering—pigs and chickens are delish! This in-the-pot recipe will leave you licking the bottom for scraps. I throw this together a few hours before dinner.
Ingredients
2 lb chicken breast
4 oz, chopped bacon
1 sliced white onion
1 tsp cumin
1 tsp garlic powder
2 tbsp ground chipotle powder
1 salt and pepper to taste
Directions
Place uncooked bacon pieces in the Crock-Pot. Stir bacon in among cubed chicken, onion, and seasonings.
If you like, give it a light olive oil glaze. It will taste good and help keep your chicken from sticking to the pot.
Cook your bird on high for 3-4 hours.
Top with your chipotle sauce upon serving.