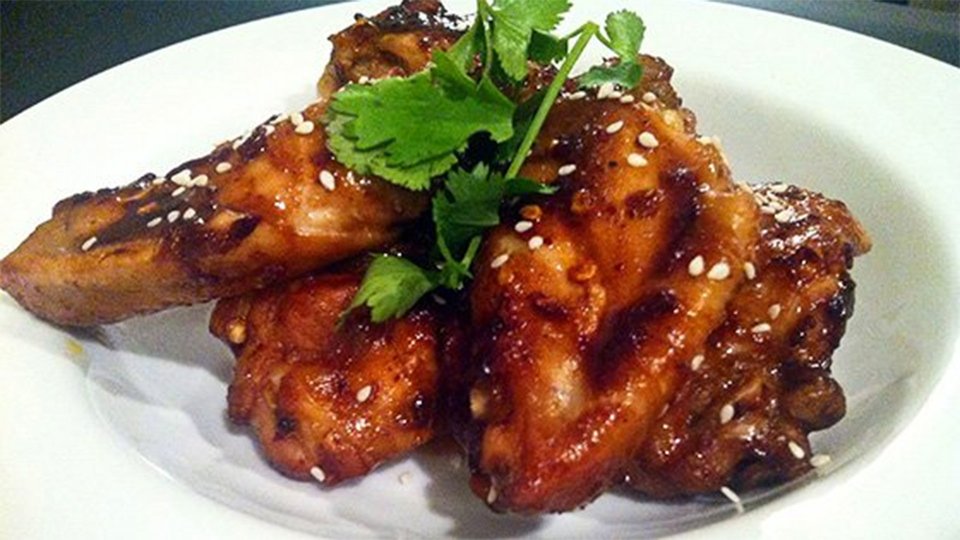 These Asian-inspired wings are sticky with sweet and spicy flavor. Warning: you may need wet wipes for these ooey-gooey chicken treats!
Ingredients
2 lb chicken drumette
2 tsp walden Farms Asian Marinade
1 tbsp crushed red pepper flakes
2 tsp sriracha
½ tbsp sesame seeds
1 oz cilantro
Directions
Rinse and pat dry chicken, then trim off visible fat.
Place chicken in a large pot. Fill pot with cold water until chicken is covered by two inches.
Bring water to a boil and boil for 10 minutes.
While chicken is boiling, put remaining ingredients into a large Ziploc bag and shake to mix.
Set broiler to high with the rack about 6 inches from the flame.
Once chicken is done, remove from water and add to Ziploc bag.
Shake until all wings are fully covered with marinade.
Place chicken on a baking sheet and broil for 6 minutes on each side until skin starts to crisp.
Enjoy!