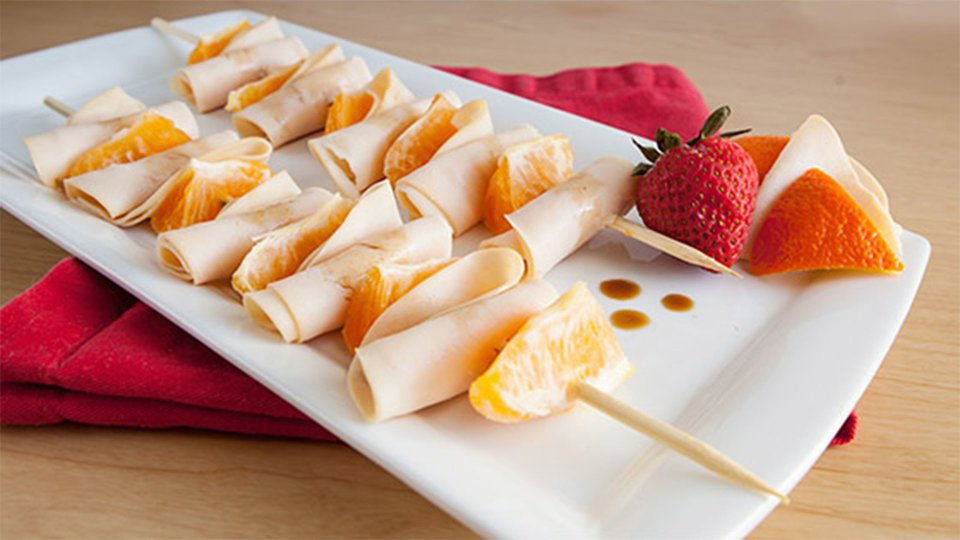 These excellent skewers are made with an Asian twist. The tangelos and teriyaki go perfectly with protein-packed chicken. It's a yummy, healthy, fun dish that's secretly easy but looks gourmet.
Ingredients
2 tangelo orange
6 serving 2 slices chicken breast, oven-roasted, sliced
2 tbsp teriyaki sauce, fat-free
Directions
Peel and divide tangelos into triangular wedges.
Roll the chicken slices and then cut into halves.
Alternate tangelos and chicken slices on the skewers (8 skewers).
Plate and drizzle with teriyaki sauce.