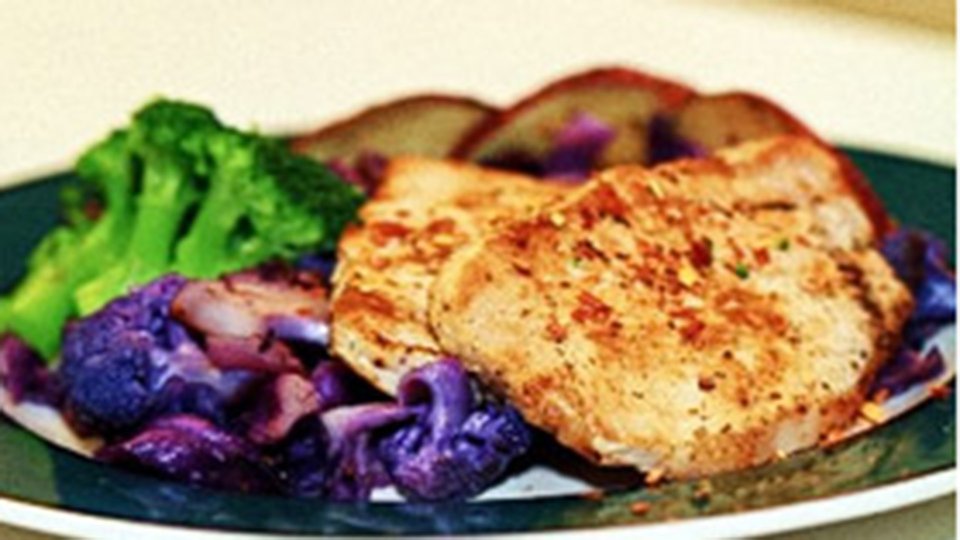 After doing some research and experimentation with purple sweet potatoes, I found they are not quite as sweet as orange sweet potatoes, but are great for more savory dishes, like stir-fry.
Ingredients
1 whole sweet potato
4 chop without refuse (yield from 1 raw chop, with refuse, weighing 259g) lean pork chops
1 cup, chopped green cabbage
½ cup head cauliflower, chopped
½ cup broccoli
1 salt and pepper to taste
Directions
Place sweet potatoes in oven at 425°F for 15 minutes.
Meanwhile, cook pork chop on medium heat until done.
Add cabbage, broccoli and cauliflower to skillet and cook until cabbage is wilted. Mix with pork, sweet potato and eggplant and season with salt and pepper.