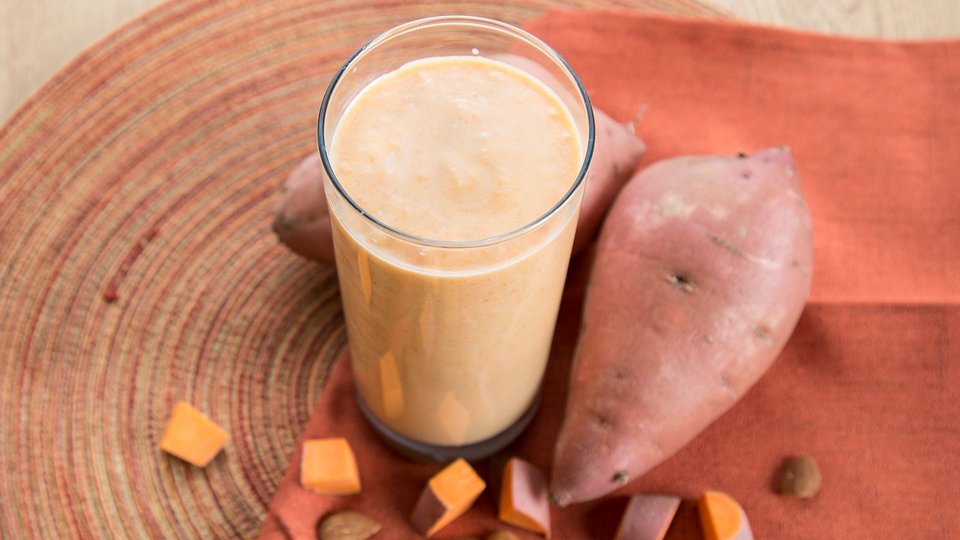 In addition to being one of the best carb sources on its own, sweet potato combined with navy beans makes a drink that would make a dietitian's heart jump for joy! The added sweetness of the potato—plus the perfect balance of carbs, protein, and fat—makes this smoothie a great way to recharge after a spirited workout.
Ingredients
1 cup milk (2% fat)
1 whole sweet potato
¼ 1 cup navy beans, canned
1 scoop vanilla protein powder
2 tsp sugar-free maple syrup
2 tsp natural almond butter
½ tsp vanilla extract
½ tsp pumpkin pie spice
½ cup, mashed banana
Directions
Place all of the ingredients in a blender container and blend until smooth. If the mixture is too thick, blend in additional milk.