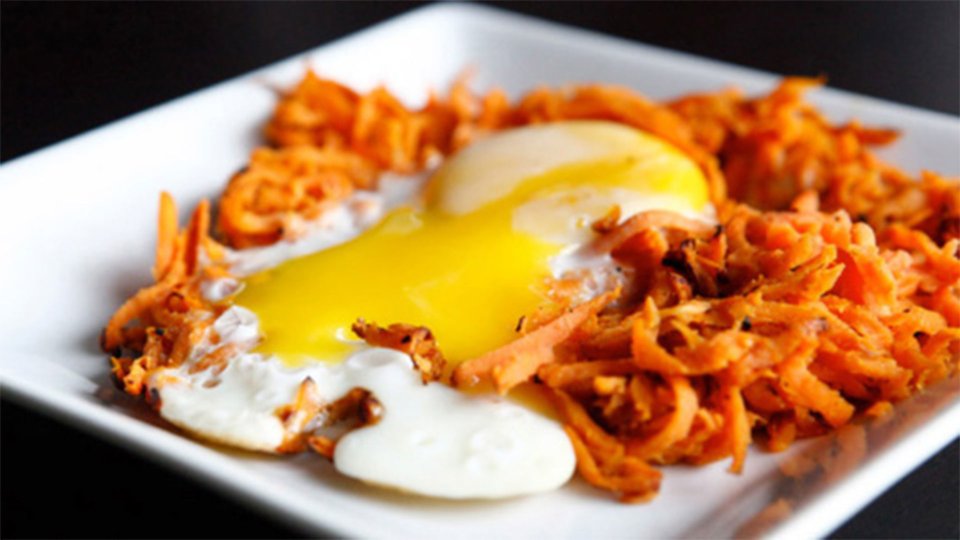 The Paleo principles are simple: if you can grow it or kill it, eat it. If it's been processed, don't. Here are six meals for one full day of Paleo perfection!
Ingredients
1 whole egg
¼ sweet potato, shredded
⅛ tsp onion powder
⅛ tsp garlic powder
⅛ tsp cayenne pepper
salt and pepper to taste
Directions
Grease skillet with coconut spray and place on medium heat.
Add shredded sweet potato and cook for one minute.
Add spices and cook for another minute or two.
Once sweet potatoes start getting golden on the edges, add egg and cover with lid.
Let egg cook for about 3 minutes.
Serve!