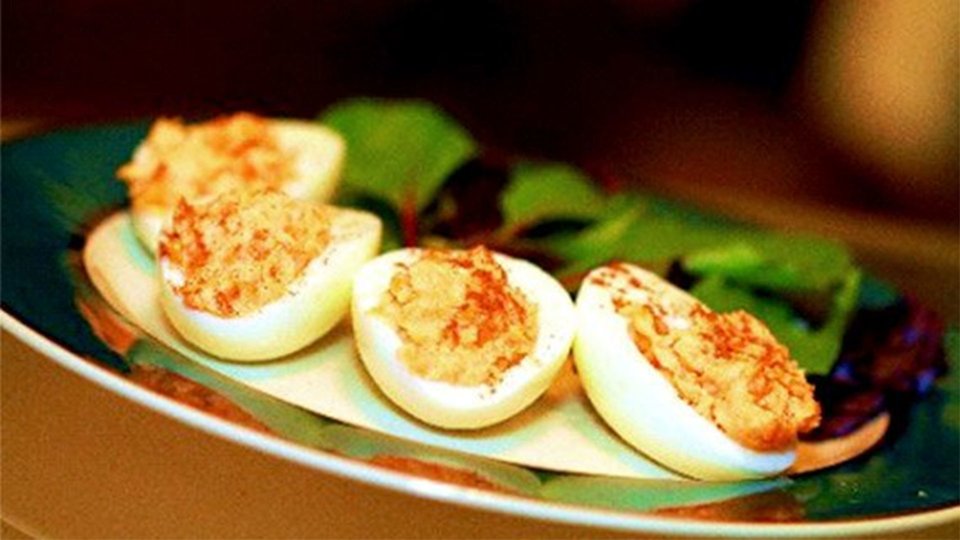 From the White Batus to the Purple Japanese, sweet potato varieties are abundant at farmer's markets. Discover your favorite and try this amazing, fat-free deviled egg recipe!
Ingredients
4 hard-boiled egg
¼ cup sweet potato, mashed
1 tbsp nonfat plain Greek yogurt
1 dash cinnamon
Directions
Cut peeled eggs in half lengthwise and discard the yolks.
Combine the sweet potato and Greek yogurt in a small bowl and mix well.
Spoon the sweet potato filling into egg whites.
Sprinkle tops with cinnamon.
Cover and refrigerate at least one hour before serving.