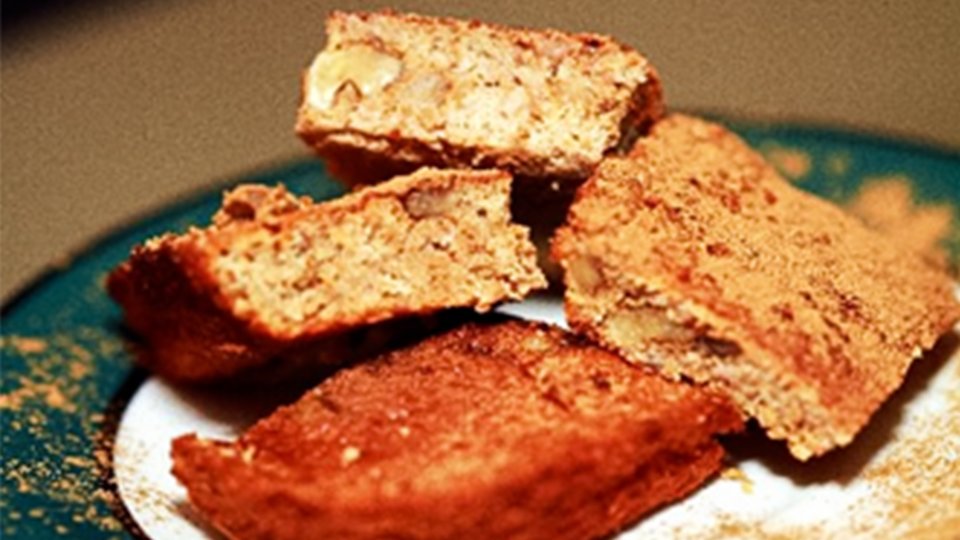 This bread recipe is good for both the body and the soul. Enjoy!
Ingredients
8 oz sweet potato, mashed
2 scoop(s) vanilla whey protein powder
1 cup oat bran
2 large egg whites
2 tbsp skim milk
¼ cup walnuts, chopped
6 tbsp splenda
1 tsp nutmeg
1 tsp vanilla extract
1 tbsp cinnamon
Directions
Preheat oven to 350°F. Spray 9x5x3-inch loaf pan with olive oil Pam.
Mix whey and oat bran into medium bowl.
Beat Splenda, eggs, and vanilla to blend in large bowl. Mix in sweet potato. Add dry ingredients and walnuts and stir well.
Transfer batter to prepared pan. Bake until tester inserted into center comes out clean, about 30 minutes.
Cool bread in pan on rack 15 minutes.