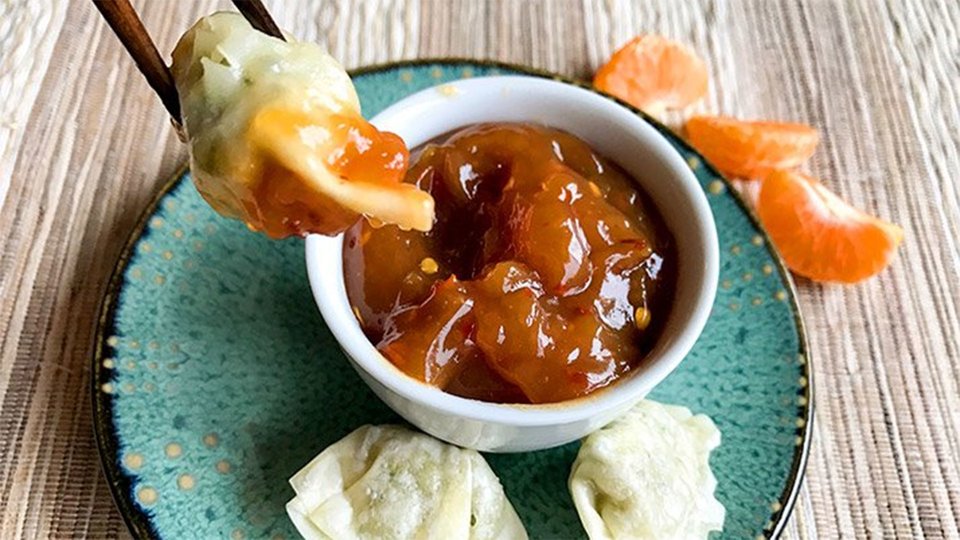 This Asian-inspired sauce is perfect for dipping spring rolls and pot stickers, and it makes a delectable glaze for chicken and shrimp! Did I mention it tastes even better than the bottled stuff for less than half the calories? Mmm hmm.
Ingredients
1 cup orange juice, fresh squeezed
¼ cup rice vinegar
1½ tbsp splenda, brown sugar blend
2 tbsp low-sugar ketchup
2 tbsp water
1 tbsp cornstarch
1 tsp crushed red pepper flakes
Directions
Combine orange juice, vinegar, brown sugar, and ketchup in a small saucepan.
Simmer over medium-high heat for 5 minutes.
Combine water and cornstarch to make a slurry, then add to saucepan.
Reduce heat to medium-low, and stir until thickened.
Store in the fridge up to one week.