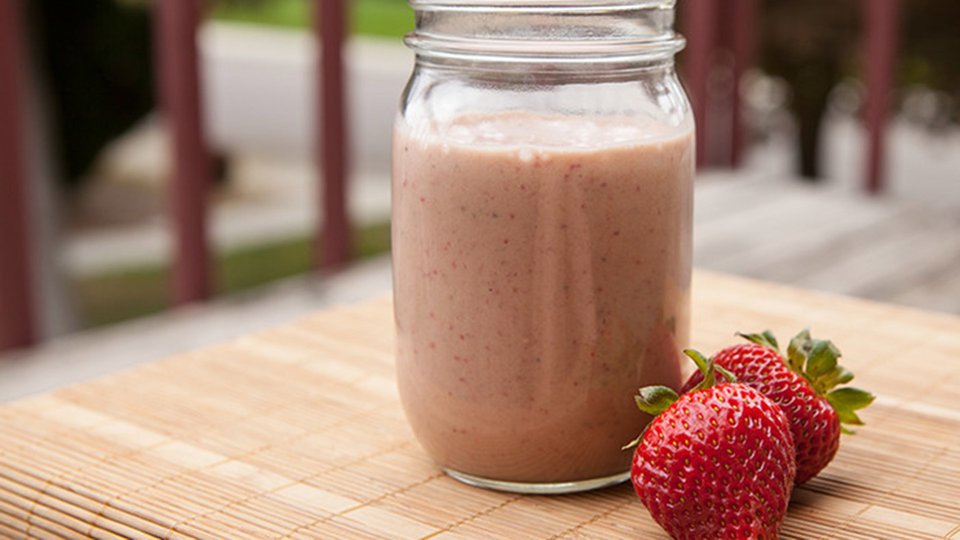 Mornings can be rough. You wake up late, head into work flustered, and spill your morning cup of Joe on your new shirt. Follow Alex's suggestions: Lessen the blow and nix the caffeine with a sweet protein treat.
Ingredients
½ cup strawberries
1 tbsp smooth peanut butter
8 oz almond milk
1 scoop optimum Nutrition Gold Standard 100% Whey, Strawberry Banana
Directions
Blend and enjoy!