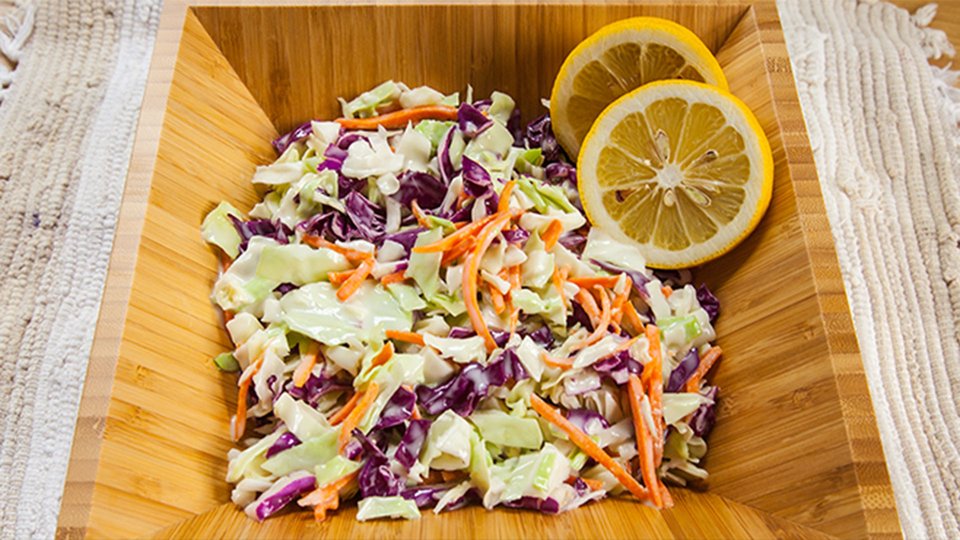 A little crunchy, a little creamy, and 100 percent refreshing! Enjoy this summertime side dish at your next outdoor gathering.
Ingredients
16 oz coleslaw mix (cabbage salad)
1 cup fat-free mayonnaise
½ cup, fluid (yields 2 cups whipped) heavy whipping cream
1 tbsp white vinegar
2 tbsp lemon juice
Directions
In a small bowl, combine the mayonnaise, heavy cream, vinegar, and lemon juice. Mix well.
Pour over the cabbage mixture and toss to coat well.
Cover and chill for at least one hour or until ready to serve.