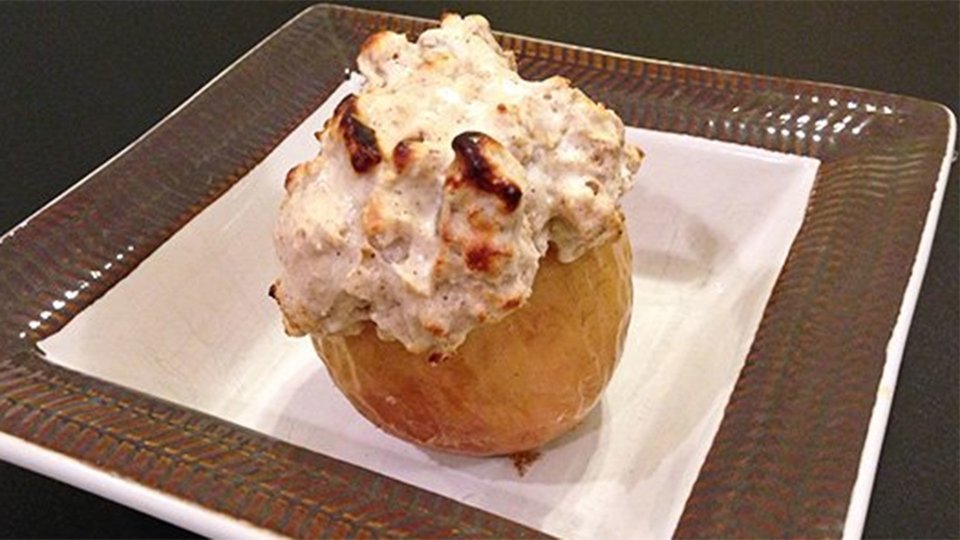 A healthy baked apple breakfast sounds too good to be true. Yet this sweet treat has it all: protein, carbs, and fiber. The cinnamon also helps keep your blood sugar levels stable.
Ingredients
3 medium (3" dia) apples
1½ cup nonfat plain Greek yogurt
1 scoop(s) vanilla whey protein powder
½ cup rolled oats
3 tbsp walnuts, chopped
1 tsp cinnamon
2 tbsp splenda, brown sugar blend
Directions
Combine the cinnamon and brown sugar.
Place the cored apple in the mixture. Coat the apple, inside and out, and place on the grill.
Cook for 3-4 minutes or until tender.
Mix the Greek yogurt, protein powder, rolled oats, and walnuts until well mixed.
Fill the baked apple with the mixture.
Cover and cook for 1-2 minutes or until yogurt is heated.