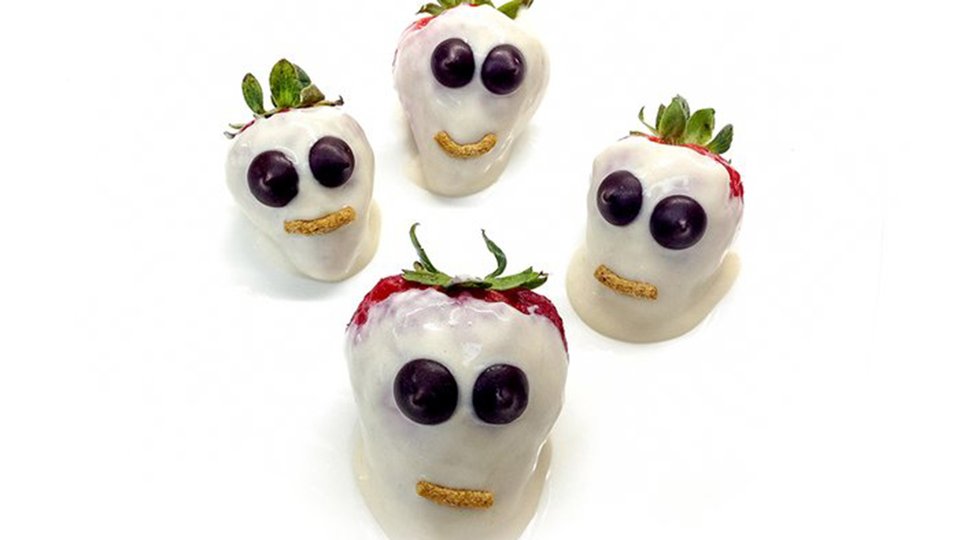 Strawberries are good, vanilla protein is good, and chocolate chips are good. Combine all three and you have a great recipe. It's the easiest recipe ever, but the product looks much more difficult. Enjoy the smiles these little guys bring out!
Ingredients
2 tbsp walden Farms Syrup
2 tbsp nonfat plain Greek yogurt
1 cup strawberries
2 oz dark chocolate chips
¼ cup fiber one cereal
½ scoop(s) vanilla whey protein powder
Directions
In a bowl, mix protein, Greek yogurt, and syrup to make a sauce.
Dip strawberries in sauce until coated.
When strawberries are covered, use chocolate chips to make eyes, and pieces of cereal to make a mouth.
Serve immediately.