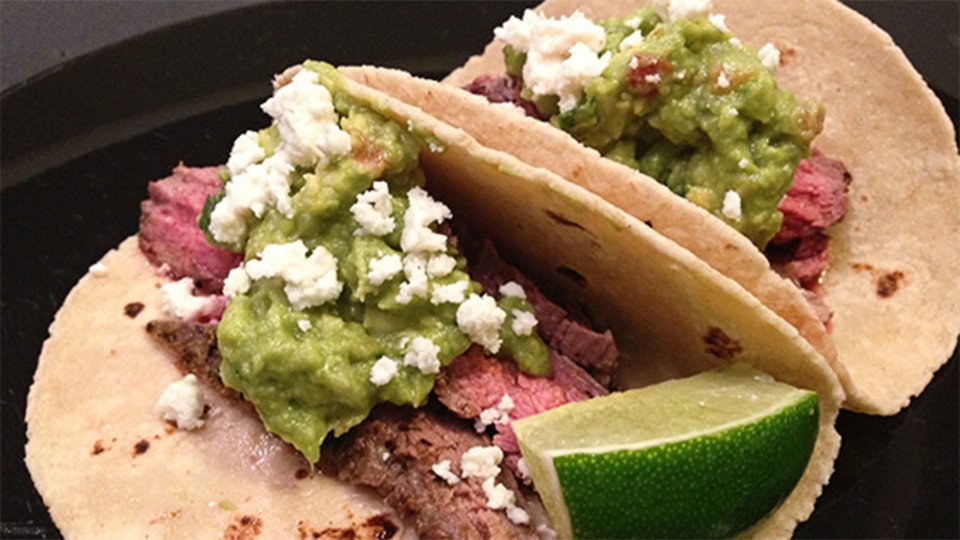 With just a few adjustments, you can have some delicious and satisfying steak tacos without the side dish of guilt!
Ingredients
8 oz flank steak
1 tbsp lime juice
½ tbsp garlic powder
½ tbsp paprika
½ tbsp, ground black pepper
½ tbsp onion powder
½ tbsp cumin
½ tbsp cayenne pepper
4 whole corn tortilla
4 tsp cotija cheese
Directions
Marinate the steak with lime juice, garlic powder, paprika, black pepper, onion powder, cumin, and cayenne pepper. Allow to marinate for at least 30 minutes.
Grill steak to desired temperature.
Let steak rest for 3 minutes and slice thinly against the grain.
Assemble tacos with thinly sliced steak, 1 tbsp light guacamole, and 1 tsp cotija cheese.