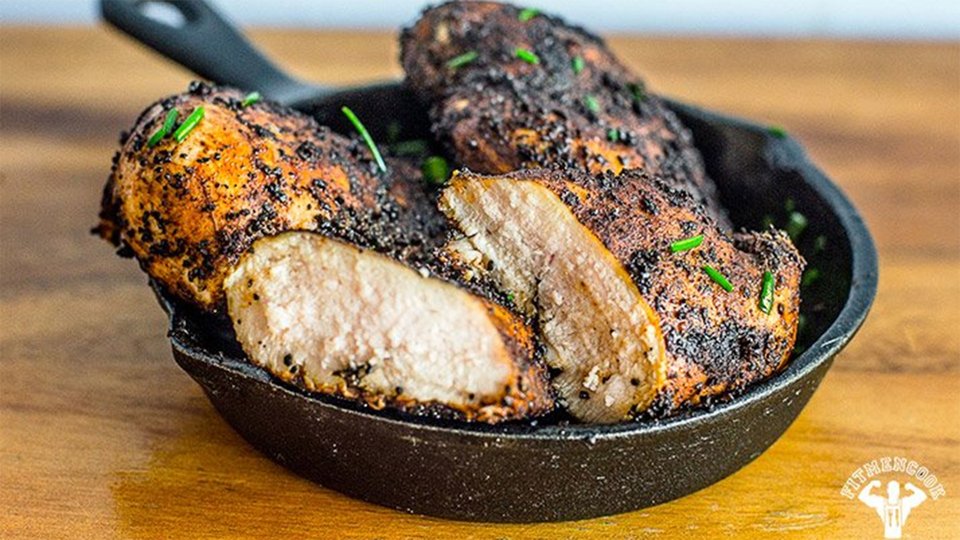 Best described as an explosion of robust flavors, this dish brings the #BOOM. The smoky, spicy, and sweet flavors all collide to hit your palate with a winning combination. During the winter months when it's too cold to grill, there's always a Cup o' Joe (COJ) to provide the grilled flavors we love. The good thing about making your own chicken rub is that you can customize it to fit your needs and tastes. So, feel free to tweak the ingredients to your liking but just go easy on the coconut sugar!
Chicken Ingredients
1 lb chicken breast
2 tbsp liquid aminos
COJ Chicken Rub Ingredients
¼ cup coffee
1½ tbsp paprika
1 tsp cumin
1½ tbsp coconut sugar
1 tsp cayenne pepper
1 tsp allspice, ground
Directions
Set oven to 400F.
Place the ingredients for the Cup o' Joe chicken rub in a high-powered blender or food processor. Pulse blend until the coffee beans are semi-blended, yet still somewhat coarse.
Combine Bragg Aminos and 1 1/2 tbsp chicken rub and massage it onto the chicken.
Set a nonstick skillet on medium-high heat and spray with coconut oil. Add the chicken breasts to the pan and cook for about 3 minutes on each side.
If the skillet is all metal, place it in the oven to bake for 10 minutes. If your skillet cannot be placed in the oven, transfer the chicken breasts to a baking sheet, and then bake for 10 minutes.