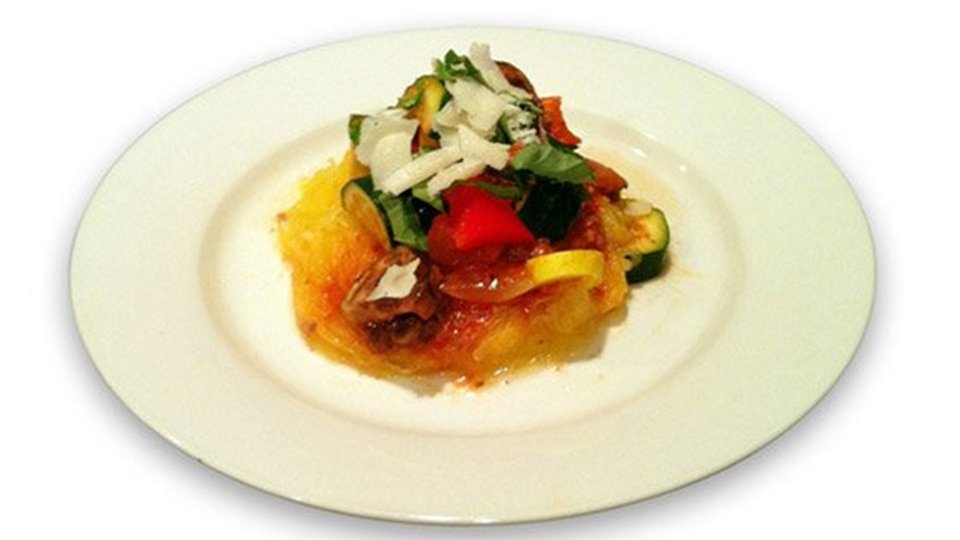 Don't steer clear of big bad ground beef. Choose a lean variety and start experimenting!
Ingredients
1 onion, finely diced
¼ cup italian dressing
1 lb lean ground beef
12 oz tomato sauce, canned
1 can diced tomatoes
½ tbsp, ground oregano
2 tbsp fat-free cream cheese
¼ cup low-fat parmesan cheese
2 cup, cubes spaghetti squash
Directions
In a small skillet, cook onions and Italian dressing over medium heat.
Add ground beef and continue to cook for 10 minutes or until no longer pink.
Stir in the tomato sauce, diced tomatoes and oregano.
Simmer over low heat for 15 minutes, stirring occasionally. Stir in cream cheese.
Spoon over cooked spaghetti squash, sprinkle with parmesan cheese and serve.