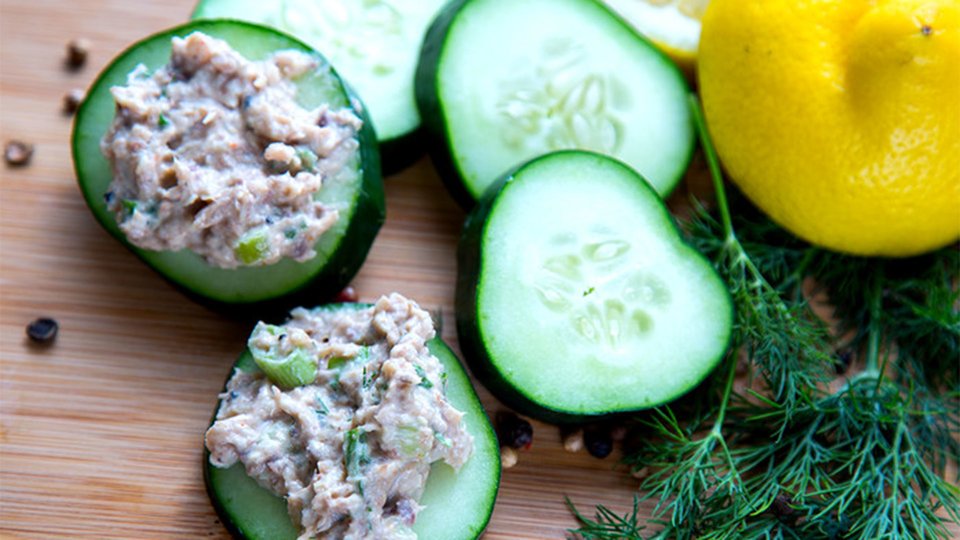 This is a great recipe for sardine newbies, since the tang of the mayo and the smoky spiciness of paprika help subdue the fishy flavor. Spread the pâté on rye crackers, rye bread, toasted English muffins, or thick slices of cucumber. Or wrap up a bit of it in fresh lettuce leaves for high-protein, low-carb wraps.
Ingredients
8 oz sardines, canned in oil
3 tbsp fat-free mayonnaise
1 scallions, sliced
2 tbsp dill
1 tbsp lemon juice
½ tsp paprika
¼ tsp table salt
¼ tsp, ground black pepper
Directions
Place sardines in a large bowl and lightly break up the flesh with a fork.
Gently fold in the mayonnaise. Stir in the remaining ingredients.