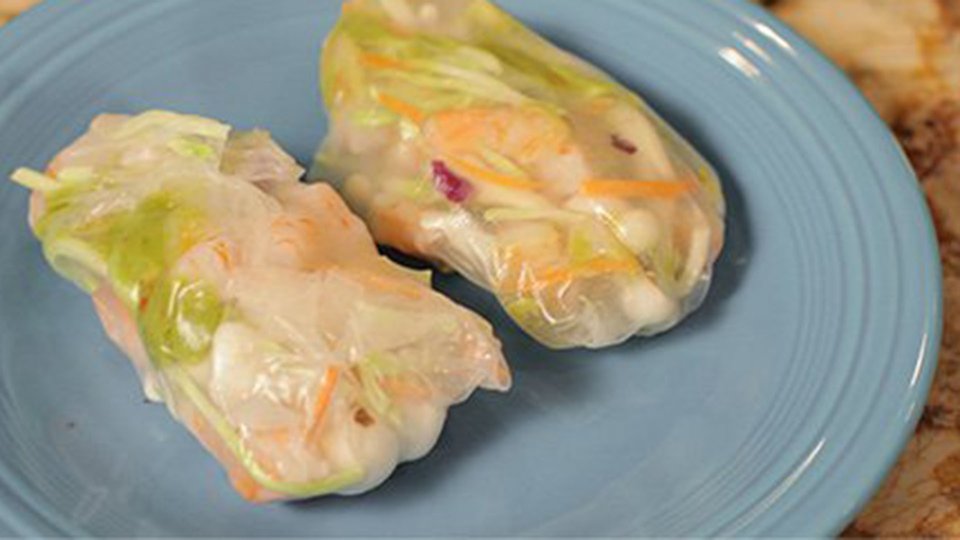 This savory dish is extremely quick and as simple as it gets. No need to slave away in the kitchen to make a healthy meal. You can enjoy these rolls almost instantly!
Ingredients
2 sheet rice paper
1 cup enoki mushrooms
1 cup broccoli
3 oz shrimp
2 tbsp guacamole
Directions
Wet rice paper under tap for 15 seconds, place on plate.
Place half of the Enoki mushrooms, half the broccoli slaw, half the shrimp, and 1 tbsp of guacamole on the rice paper.
Wrap mushrooms, broccoli slaw, shrimp, and guacamole with rice paper.
Repeat process for second roll.