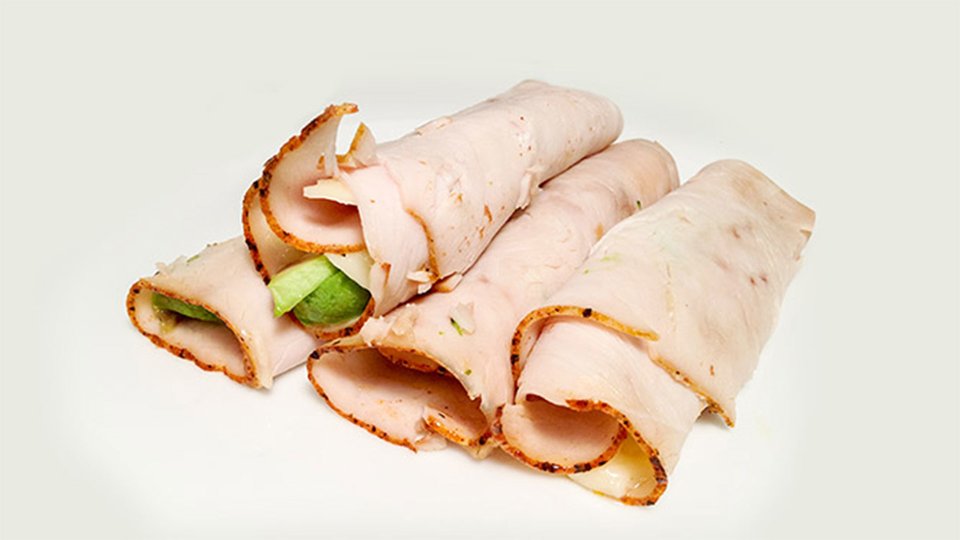 Yes, going low-carb can be difficult. But it definitely doesn't mean you have to give up any flavor. Try these delicious sandwich substitutes.
Ingredients
4 oz (1 serving) low-fat deli turkey
2 slice (1 oz) cheese, swiss, low fat
½ avocado
1 tsp olive oil
salt and pepper to taste
Directions
Pour oil in frying pan and heat on medium-low heat.
While oil is heating, lay turkey slices on a flat surface.
Slice each slice of cheese into 4 strips.
Slice the half avocado into 4 long pieces.
Place one strip of cheese in the middle of each slice of turkey breast.
Place one piece of avocado on top of each strip of cheese.
Place a second strip of cheese on top of the avocado.
Roll the turkey into a tube.
Place turkey rolls in frying pan until brown and then flip over and brown other side. Cheese should be slightly melted and the avocado soft.
Take rolls out of pan, add salt and pepper to taste, and enjoy!