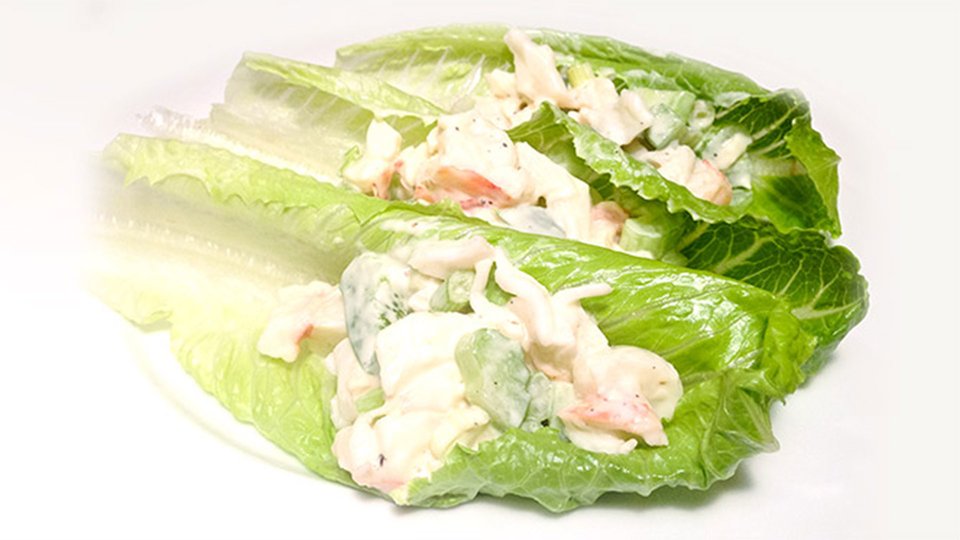 In the mood for some lobster? With this recipe, you'll get all the flavor without all the carbs. Add some New England to your list of recipes.
Ingredients
8 oz lobster, cooked
1 tbsp fat-free mayonnaise
¼ lemon yields lemon juice
¼ diced red bell pepper
¼ onion, finely chopped
1 stalk celery, finely diced
4 leaf outer romaine lettuce
salt to taste
1 dash black pepper
Directions
Remove lobster meat from shell and cut or tear into chunks. Place meat in a bowl.
Add diced vegetables to the lobster then mix in the mayo, lemon juice, and spices.
Fill the Romaine heart leaves with lobster salad.
Enjoy!