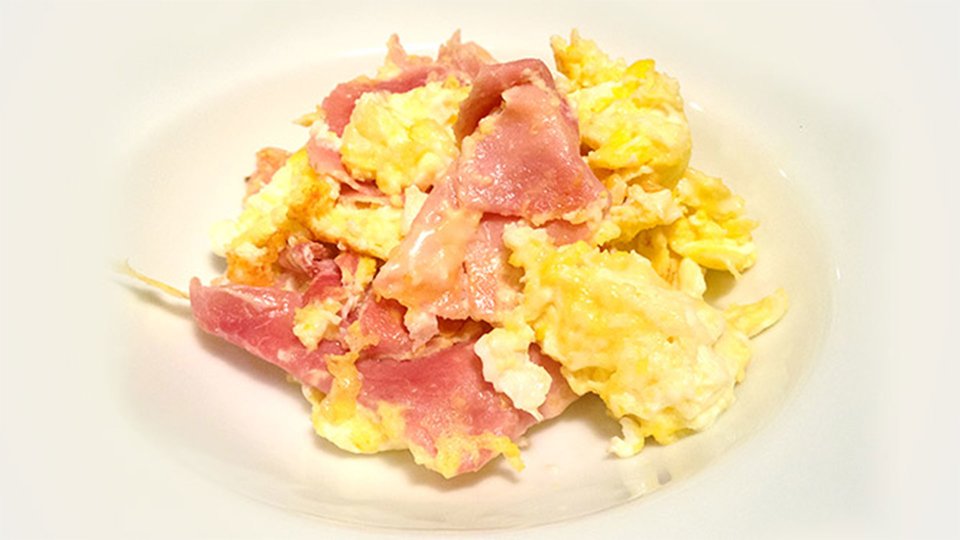 This recipe is a protein powerhouse that has almost zero carbs. Its macronutrient profile makes it great for people who keep carbs extremely low. For people who would like to add carbs, try adding whole-wheat or Ezekiel toast, fruit, or a bowl of oatmeal.
Ingredients
3 whole eggs, scrambled
1 large egg whites
3 slice ham, low sodium
4 tbsp reduced fat cheddar cheese, shredded
Directions
Coat a skillet with non-stick cooking spray.
Cook ham until slightly browned.
Add scrambled eggs to the cooked ham in the skillet.
Add cheese.
Stir frequently with spatula until all ingredients are mixed thoroughly and eggs are cooked to desired doneness.
Transfer scramble from skillet to plate and eat up.