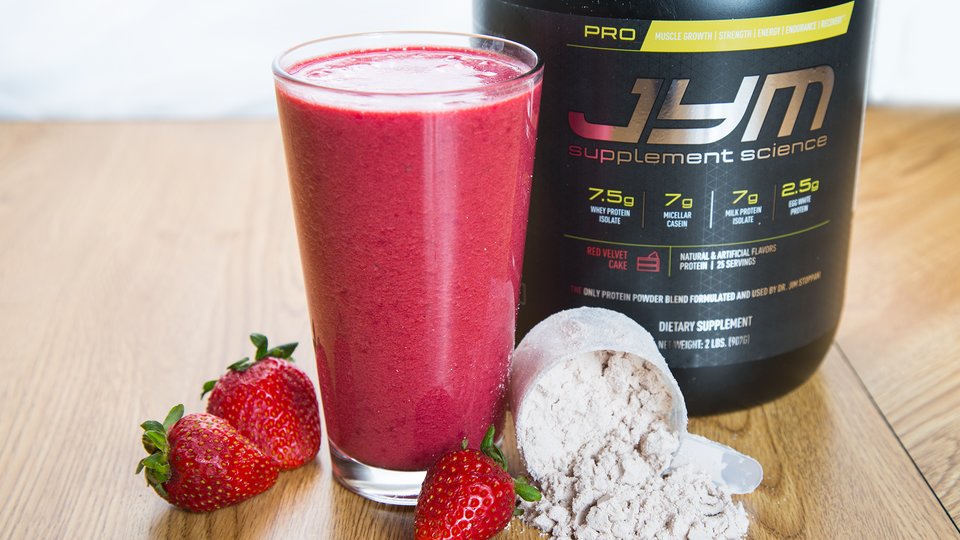 This delicious high-protein shake is packed with powerful health-boosting and performance-enhancing nutrients that provide its distinct color.
Ingredients
2 scoop Pro JYM red velvet cake
1 cup milk (2% fat)
½ cup water
½ cup strawberries
1 whole beets, boiled
to taste cinnamon
Directions
Combine all ingredients in a blender and mix.
Note(s): On the strawberries you can use fresh or frozen. I recommend 1 tbsp of cinnamon.