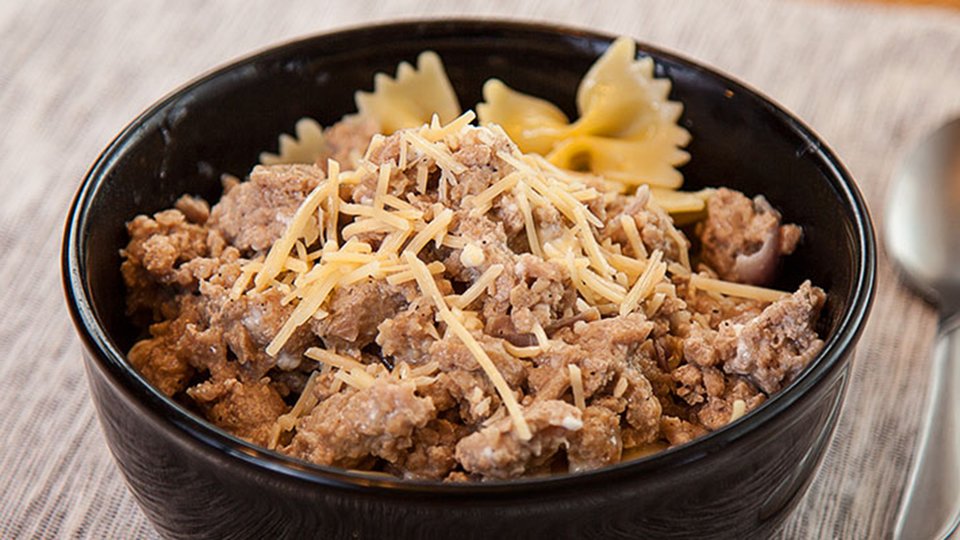 Sticking to your Lean Body Meal Plan is easy with this quick lasagna recipe.
Ingredients
1 pound pasta
1 tbsp olive oil
¼ cup onion, finely chopped
1 tsp garlic, minced
1 lb lean ground beef
1 salt and pepper to taste
1 cup fat-free cottage cheese
¼ cup low-fat Parmesan cheese
Directions
Bring a large pot of water to boil. Add the pasta and cook according to the package directions. When done, drain well.
Meanwhile, heat the oil in a large skillet. Add the onion and garlic and saute until the onion is soft, about 5 min.
Add the beef and cook, stirring to break up clumps, until the meat is cooked through, about 10 min. (There should be no grease to drain) Add salt and pepper to taste.
Add the cottage cheese and mix well. It will start getting gooey.
Divide the pasta into bowls. Spoon the meat mixture on top, and sprinkle with the parmesan cheese.