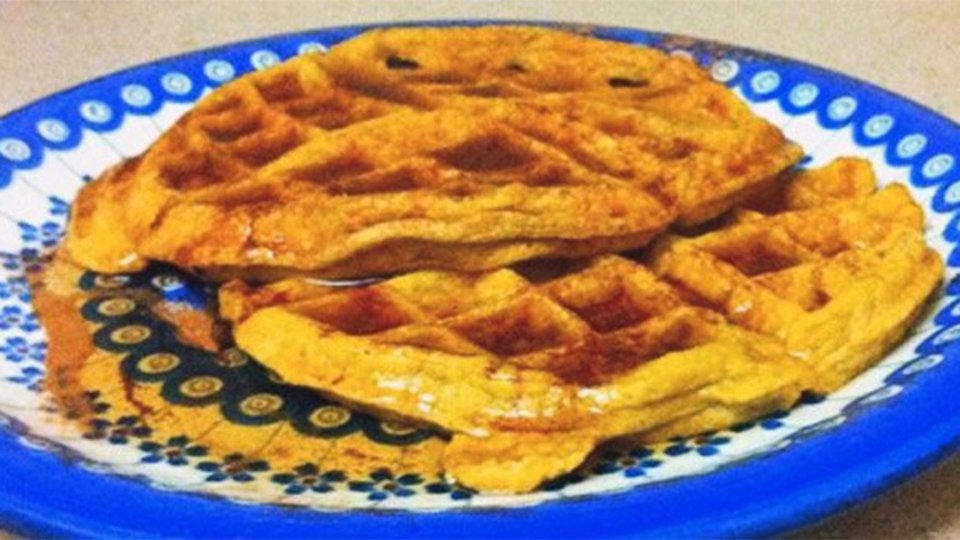 These low-carb pumpkin waffles are a breakfast favorite. They're easy to make and full of delectable autumn flavors!
Ingredients
3 egg whites
¼ cup pumpkin, canned
2 tbsp ground flaxseed
1 tbsp almond milk
½ tsp baking powder
1 scoop(s) chocolate protein powder
½ tbsp cinnamon
1 tbsp Walden Farms Syrup
Directions
In a large bowl, mix all ingredients until smooth.
Cook batches in pre-sprayed waffle maker on medium high temperature until bubbles form on the surface, then turn over and cook until dark golden brown.
Serve with cinnamon and sugar-free syrup.