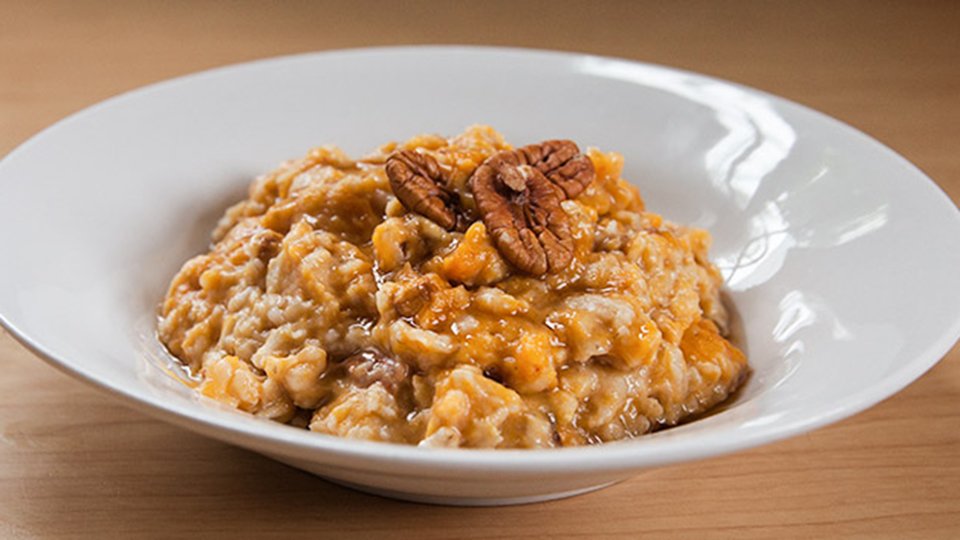 Eating the same old oatmeal every morning is no fun. Mix things up with Nicole's new twist on oatmeal. In just five minutes, you'll have a new love and appreciation for the oats you've grown to adore!
Ingredients
½ cup rolled oats
1 cup water
⅓ cup pumpkin, canned
½ scoop mET-Rx Ultramyosyn Whey Vanilla Protein Powder
½ tsp pumpkin pie spice
1 tsp maple syrup
¼ cup pecans
1 tbsp raisins
Directions
In a medium-sized, microwave-safe bowl, combine the oats and water. Pop them in the microwave for two minutes.
Remove oats from the microwave and stir in the canned pumpkin, protein powder, pumpkin pie spice, and maple syrup. Top with raisins and pecans. Enjoy!