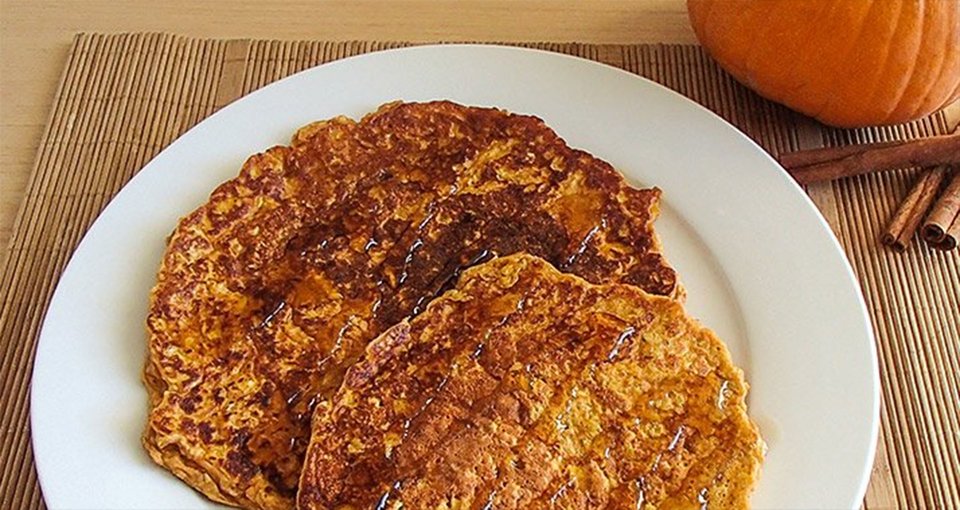 Fuel up and pig out on pumpkin with this meal that's sure to meet your macros!
Ingredients
½ cup pumpkin, canned
¼ cup egg whites
½ scoop MET-Rx Ultra-Myosyn Whey, Vanilla
1 tsp baking powder
½ tsp pumpkin pie spice
Directions
Mix canned pumpkin, liquid egg whites, and MET-Rx protein powder together with a spatula. Mix by hand for a slightly lumpy batter or, if you prefer, use a blender to achieve a smoother consistency.
Stir in the baking powder.
Continue to stir as you add in the pumpkin spice. Add as little or as much as you like—even add a little natural sweetener such as Stevia or honey if you want. Indulge. After all, it's Thanksgiving.
Slowly add water. Start with 1/4 cup and add from there. Just be sure to keep the batter thick!
Pause for a second and taste test this awesomeness. Get excited to cook it!
Turn your stove on medium heat. Pour in the batter (it should be thick) and let cook for about 3 minutes.
Flip your perfectly pleasant protein pancake, and lower the heat a little bit. Cook until desired fluffiness, and let cool. Top with Walden Farm's Calorie Free Pancake Syrup, or your favorite toppings of choice!