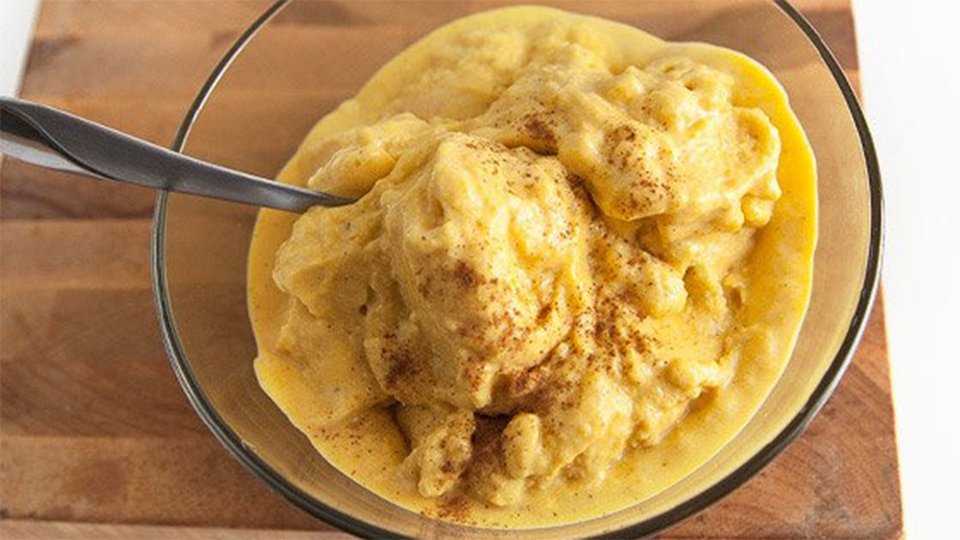 This recipe is a low-cal, filling treat for those of you with a sweet tooth. It's not really ice cream, but the taste and texture are certainly close enough! Plus, the addition of pumpkin adds lots of volume without too many extra calories—a perfect trick for the dieting, hungry bodybuilder. One difference between this "ice cream" and regular homemade ice cream is that you do not want to let it firm up in the freezer. Since it hardly has any sugar or fat—just a lot of water content—it will end up more like an ice block than ice cream. Eat it right out of the ice cream maker like soft serve.
Ingredients
2 cup pumpkin, canned
to taste powdered Stevia
2 cup plain Greek yogurt
to taste cinnamon
to taste nutmeg
1 cup almond milk
1 pinch table salt
Directions
Blend pumpkin, yogurt, milk, sweetener, cinnamon, nutmeg, and salt.
Pour into ice cream maker and churn until frozen.
Enjoy!