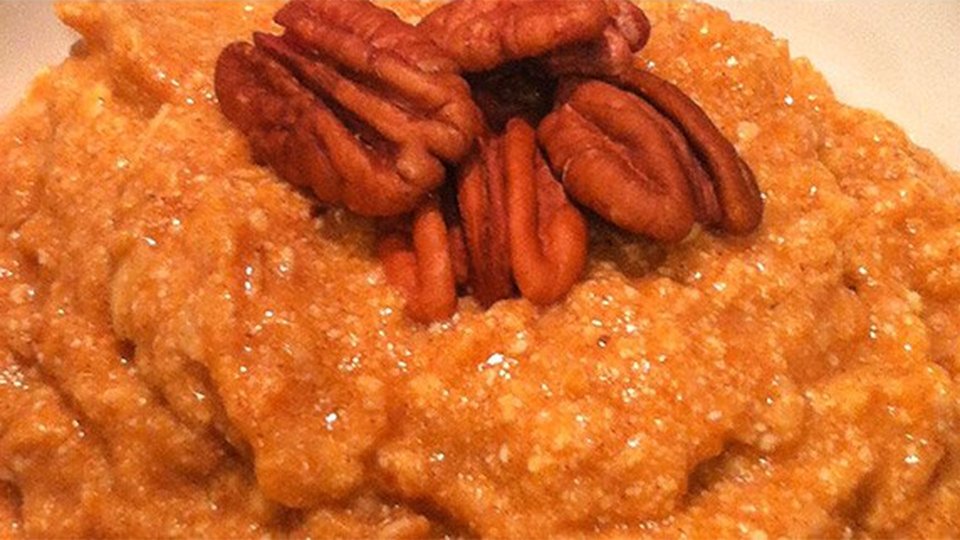 Oatmeal is a staple in most fit diet plans. But it can get boring quickly. Liven up your plain ol' bowl with added taste and nutrition.
Ingredients
⅓ cup rolled oats
½ cup skim milk
⅔ cup water
1 scoop(s) vanilla whey protein powder
½ cup pumpkin, canned
¼ tsp cinnamon
¼ tsp pumpkin pie spice
2 tbsp pecans, chopped
Directions
Cook oats, water, and milk according to package directions.
Stir in protein powder, canned pumpkin, cinnamon, and pumpkin spice until well mixed.
Top with pecan halves and serve.