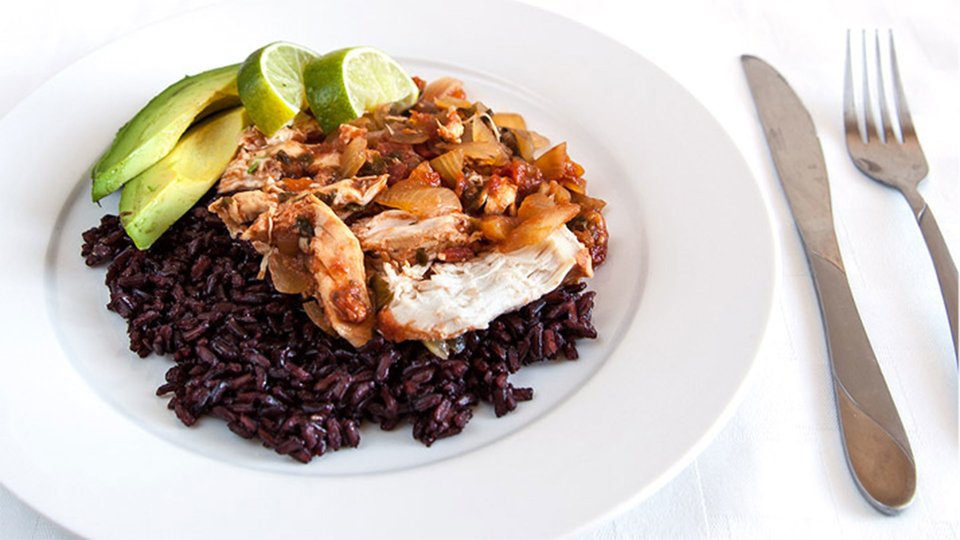 This recipe has a Tex-Mex-inspired flavor. Once the chicken is prepared, you can use it in tacos, serve it over rice, or even try it in burritos. This is by far one of the easiest things in the world to cook; you can use your rice cooker or crock pot to make it. It only has a handful of ingredients and is a healthy and delicious way to eat chicken.
Ingredients
6 piece chicken breast
1 onion, finely chopped
1 cup cilantro
1½ cup salsa
¼ cup, chopped or diced peppers, hot chili, red
Directions
Put all ingredients in the slow cooker, and mix by folding them over a few times.
Set the cooker for 4 hours or more. From my experience, you can't really overcook this recipe. I've set it for 6 hours and it turned out the same. I've even put in frozen chicken and cooked for 7 hours. It still turned out great.
When it's finished, stir the contents. The chicken should fall apart without much effort on your part. This is a sign it is done.
Serve how you like! My personal favorite is on black rice with a little avocado and lime juice.