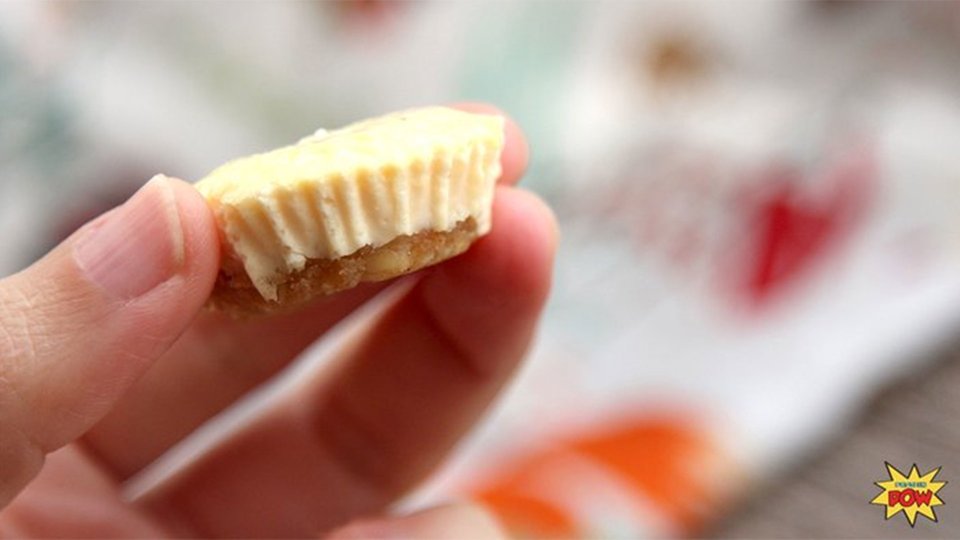 When you're looking for that post-dinner treat, cheesecake is what you need.
Ingredients
¼ cup ground almonds
2 tbsp natural almond butter
1 tbsp honey
125 g quark
1 whole egg
⅛ cup(s) unflavored whey protein powder
½ tsp liquid Stevia
Directions
In a bowl, mix the almonds, almond butter, and honey together until you get a delicious dough. Roll the dough into 12 little balls, then press them into 12 mini muffin cups. Set aside.
To make your filling, whisk the quark, egg, whey, and sweetener in a bowl until you get a smooth batter. Pour this into your cups (you might have some batter left over).
Bake for 7-10 minutes at 320 degrees F. They'll feel uncooked in the center, which is totally fine; you don't want them to brown on top or cook though.
Let the cheesecakes cool completely before eating!