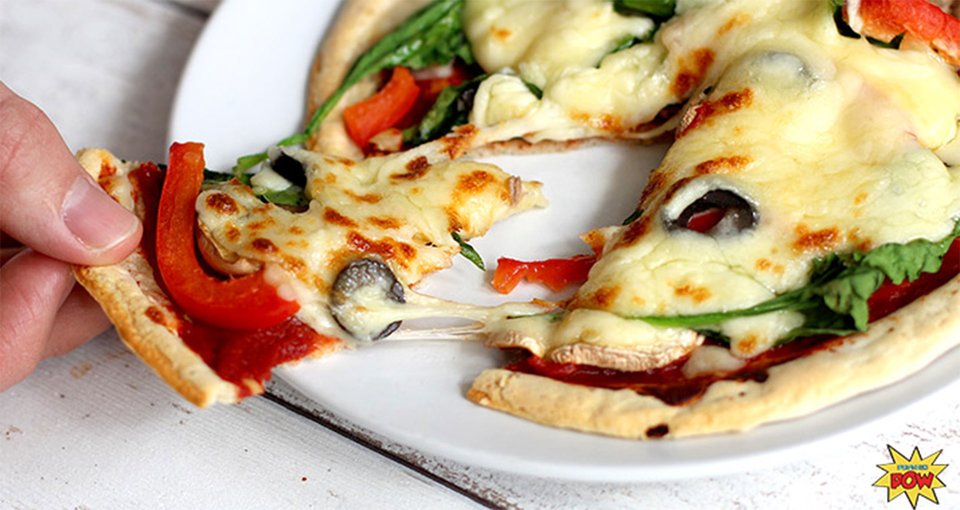 Bye, bye, Boboli. Make your pizza crust from scratch—and power it up with some muscle-building protein—with this delicious thin-crust recipe!
Ingredients
½ cup liquid egg whites
10 g pea protein powder
¼ cup unflavored whey protein powder
⅜ cup rolled oats
2 salt and pepper to taste
Directions
Using a hand-held blender or food processor, blend all the ingredients together until you get a thick pancake-like batter.
Heat a nonstick pan, and add a teaspoon of coconut oil or some low-calorie cooking oil/spray. Turn the heat to high until your oil begins to sizzle.
Add 1/2 of the batter to the pan, spreading it on the surface of the pan thinly with a spatula. Turn the heat down to medium to ensure your crust cooks evenly and doesn't burn.
Once the bottom of the crust has cooked, flip it.
Remove the crust from the pan and add your toppings. Begin with tomato paste, and then add your choice of topping. Finish by topping with cheese.
Place the crust with all of your toppings under the grill or oven broiler for 5-10 minutes or until the cheese has melted and the pizza looks done. That's it. Bon appétit!