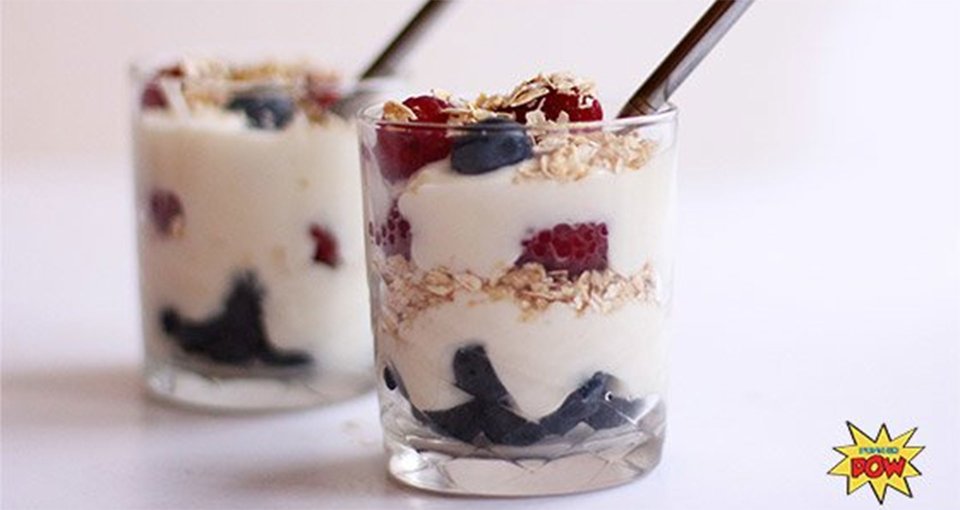 Sometimes plain old yogurt just won't do. Create a creamy, protein-packed treat with this parfait recipe!
Ingredients
250 g 2% greek yogurt, plain
½ cup(s) vanilla whey protein powder
¼ cup raspberries
¼ cup blueberries
¼ cup rolled oats
1 tbsp coconut flakes
1 tsp cinnamon
1 tsp granulated Stevia
Directions
Mix together the whey and yogurt using a whisk, fork, or food processor to ensure your mix is smooth and creamy.
In a nonstick pan, heat up the oats, coconut, Stevia, and cinnamon until they start dancing together and brown up a bit.
To assemble your parfait, just layer the yogurt and whey mixture with seasonal berries and the coconut mix.
Let your parfait chill in the fridge for an hour or overnight. Can't wait to indulge? Enjoy it right away!