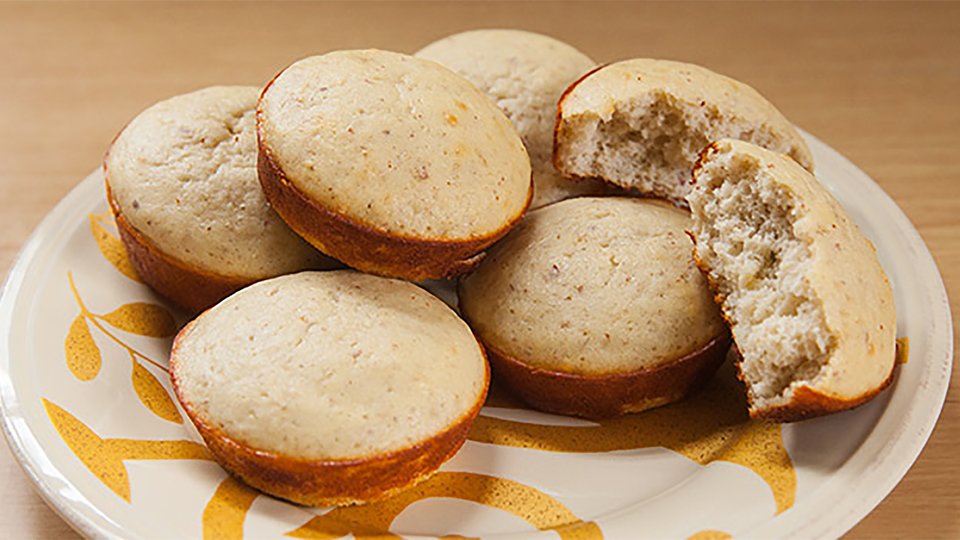 Any protein breakfast recipe roundup would be seriously lacking without powered-up pancakes. Celebrity chef Gavan Murphy, otherwise known as "The Healthy Irishman," has whipped up some of the finest-tasting pancake muffins in all of the land. Check them out for yourself!
Ingredients
2 scoop MET-Rx high protein pancake mix
1½ cup unsweetened almond milk
1 banana
2 tsp pure almond extract
1 egg
Directions
Preheat oven to 350 degrees F.
Mix all ingredients together in food processor, or if making by hand, mash the banana until smooth. Add all remaining ingredients and mix thoroughly to make sure there are no lumps.
Spray muffin tin with canola oil, coating all sides. Fill each muffin tin 1/4 way to the top.
Bake 15-20 minutes or until a toothpick comes out clean when pierced into a muffin.