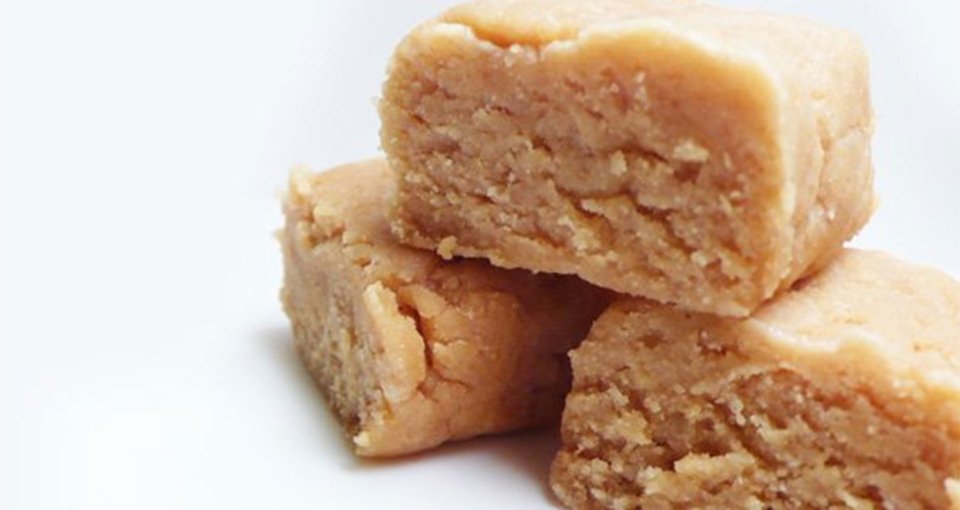 I have a passion for weightlifting, nutrition, and great-tasting food. My specialty is playing with protein powder. Ask me a question and I'll turn it into a protein-filled, delicious recipe!
Ingredients
½ cup banana or vanilla protein powder
¼ cup coconut flour
¼ cup natural peanut butter
½ cup(s) pea protein powder
¾ cup coconut milk
2 tbsp honey
Directions
Mix all the ingredients in a bowl until you form soft dough.
Press dough evenly into a small brownie pan.
Stick the pan in the fridge for a couple of hours or in the freezer for 30-45 minutes or until dough is firm.
Once dough is firm, cut it into 18 squares.
You can keep the fudge in squares and enjoy them as they are. If you'd like to try something else, roll each square into truffles.
If you roll the fudge, dip them in melted dark chocolate and then transfer them back to the freezer for another 30-45 minutes.
Once the chocolate is hardened, take them out and eat up!