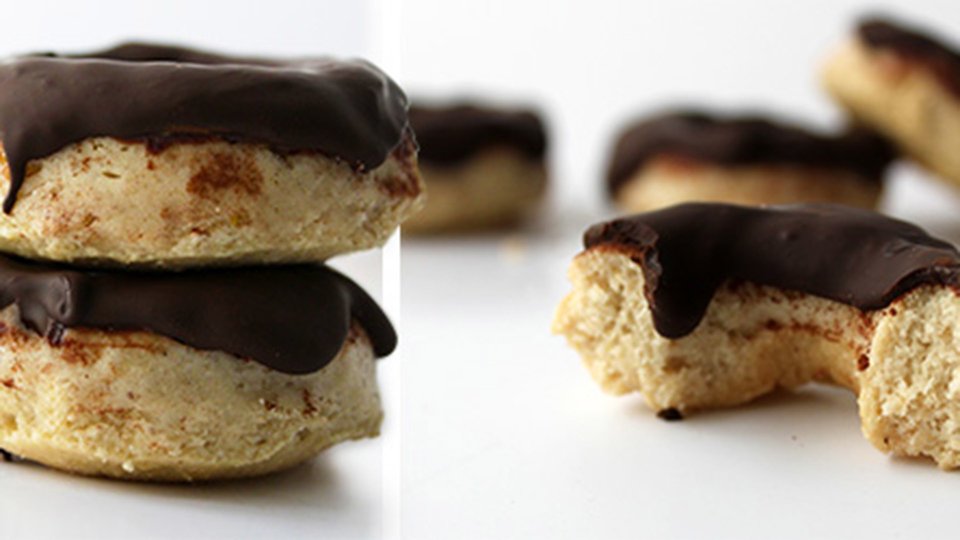 Ask The Protein Powder Chef: Know A Simple Recipe For Protein Donuts?
Ingredients
1 whole egg
1 large egg whites
¼ cup cashews, chopped
⅛ cup coconut flour
1 scoop gaspari Nutrition Myofusion Advanced Protein
⅛ cup raw oats
⅛ cup almond milk
50 g dark chocolate
Directions
Preheat oven to 340 degrees F (170C).
Blend eggs, cashews, flour, protein powder, oats, and almond milk.
Once blended, pour batter into donut tray.
Bake donuts for 20 minutes or until inserted knife comes out clean.
While donuts are cooling, melt chocolate. (It's best to do it in a glass bowl over boiling water.)
Once chocolate liquifies, pour it over donuts and then transfer the donuts to the fridge so the chocolate can set.
Eat them all. Don't share.