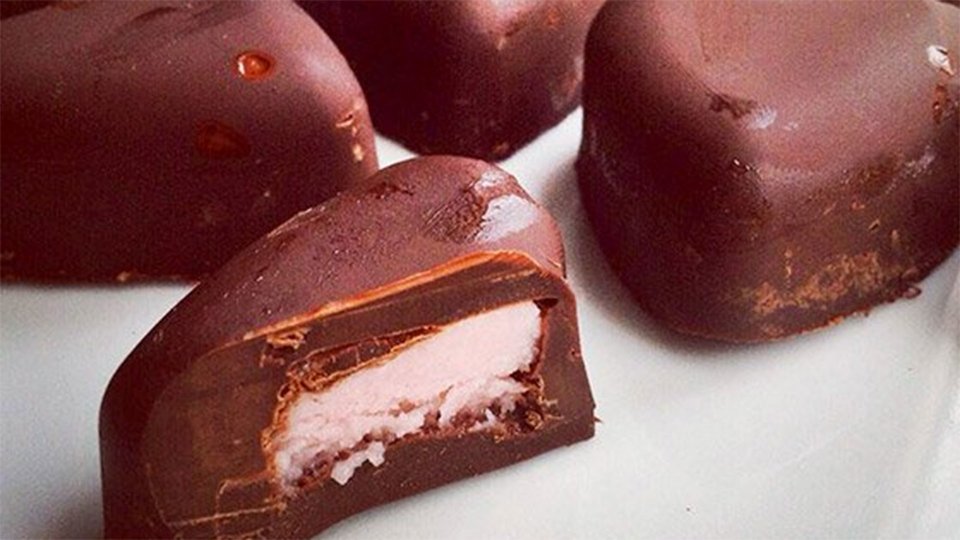 What's better than a box of chocolates? A box of protein chocolates, of course! Indulge with this sweet treat without fear, and give it to your loved ones without fear of getting discovered! These chocolates are so smooth and indulgent that no one will ever suspect they're packed with muscle-building protein!
Ingredients
100 g dark chocolate
1 tbsp extra virgin coconut oil
1 scoop Optimum Nutrition Gold Standard 100% Whey, Double Rich Chocolate
1 scoop Optimum Nutrition Gold Standard 100% Whey, Delicious Strawberry
½ tbsp coconut flour
1 tbsp unsweetened almond milk
Directions
Melt 50 g of the chocolate and mix with 1/2 tbsp of the melted coconut oil in a bowl.
Stir in half a scoop of the chocolate whey.
Spoon a thin layer of this mixture into the bottom of an ice cube tray and freeze until set.
Make the filling by mixing the strawberry whey with the coconut flour and milk.
Place a tiny scoop of this in each mould.
Melt together the remainder of the coconut oil and dark chocolate and stir in the last of the chocolate whey. Fill each mould to the top with this mixture.
Put your chocolates in the freezer until they are firmly set. Pop them out of the tray and devour them! If there are any survivors, store them in the fridge.
Pro tip: Replace the strawberry filling with natural peanut butter to make delicious chocolate peanut butter protein chocolates.