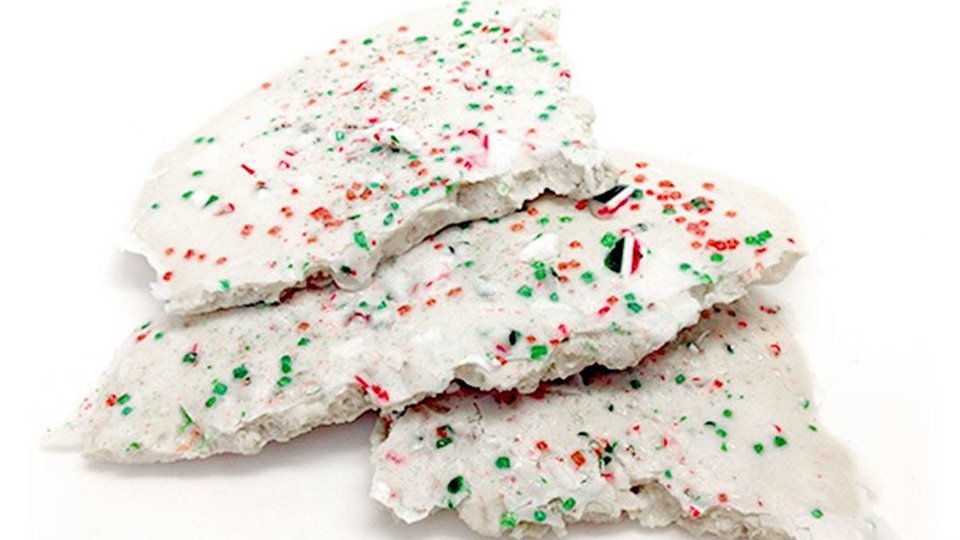 Those candy canes you've got hanging on the tree are for more than just decoration. Put them to good use with this protein-packed take on peppermint bark! The sweet, minty combination of this seasonal dessert is sure to be a hit.
Ingredients
1 scoop(s) vanilla whey protein powder
1 tbsp extra virgin coconut oil
⅛ tsp peppermint extract
1 tbsp water
1 piece candy cane
⅛ tsp cake sprinkles
Directions
Mix all ingredients in a bowl.
Place a layer of plastic wrap over a plate.
Pour the mixture onto the plastic wrap in an even later (it doesn't have to be perfect).
Top with 1/4 of a smashed candy cane (use a hammer) and 1/8 tsp of red and green edible sprinkles.
Place in the freezer for 30-60 minutes or until hard.
Break bark into pieces and serve immediately. Store leftovers in the freezer.