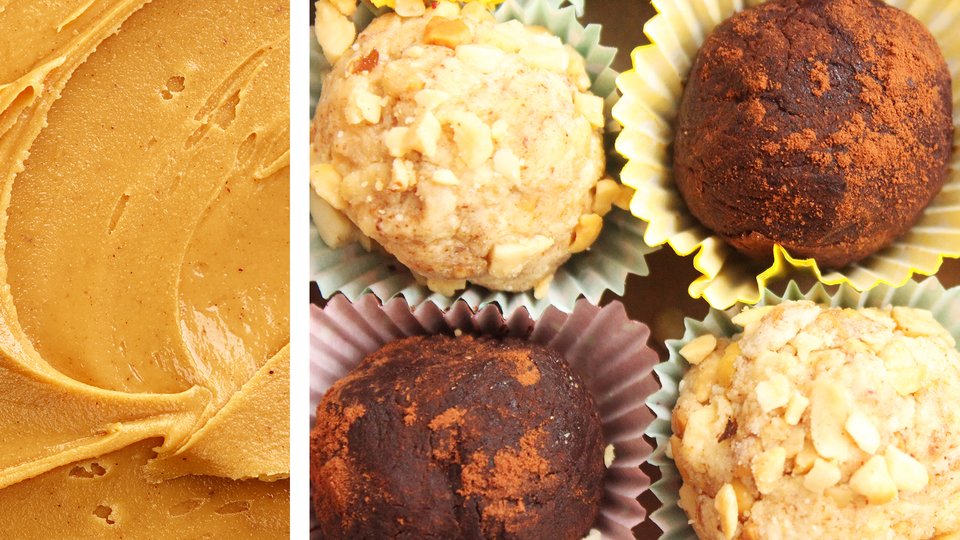 The butter's back. When it comes to maxing out on flavor, peanuts are the way to go. Add to that a helping of maple extract and these are sure to be the first chocolates picked from any truffle pile—protein or not.
Ingredients
¼ cup(s) vanilla whey protein powder
3 tsp agave syrup
3 oz shelled peanuts salted
2 tsp almond milk
Directions
Mix all ingredients together.
Shape dough into 10 truffles.
Leave truffles to set for a few hours or overnight in the fridge.