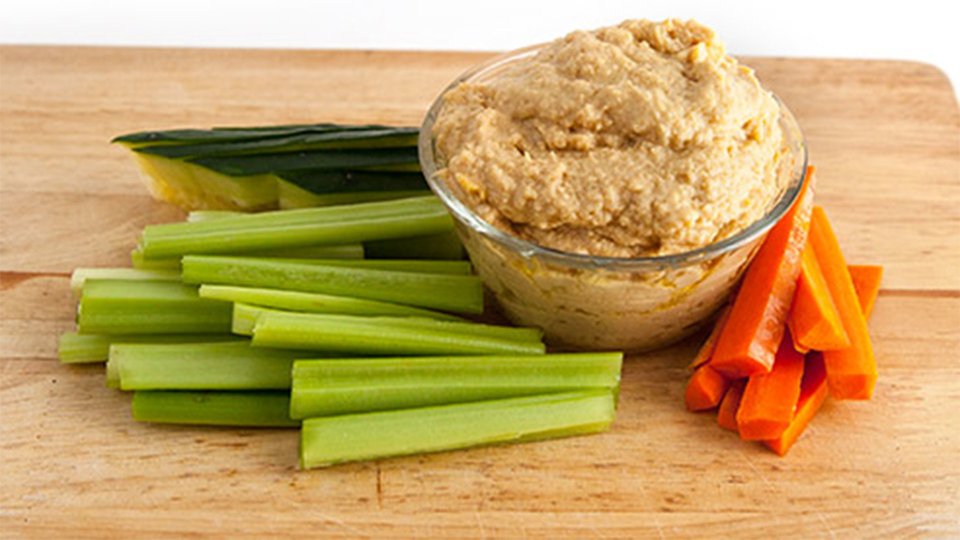 Now, we know what you're thinking: Peanut butter hummus? Gross. It may seem strange, but it's actually a tasty treat! Give it a try and you'll be surprised.
Ingredients
1 can drained chickpeas, canned
⅓ cup peanut butter
2 tbsp olive oil
½ lemon yields lemon juice
1 clove garlic, minced
Directions
Blend ingredients.
Serve with vegetables, pita chips, or snack of your choice.