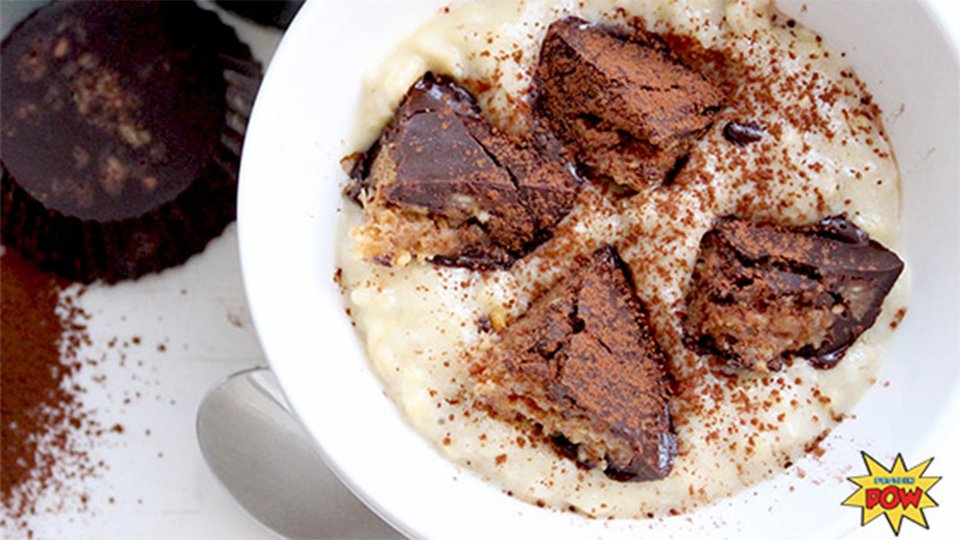 If this isn't the definition of protein wizardry, I don't know what is. Just watching the way the peanut butter cup melts against the hot oatmeal is enough to drive me absolutely crazy with desire! I dare you to make this and not fall head over heels in love—or rather, lust.
Ingredients
¼ cup raw oats
¼ cup vanilla whey protein powder
½ cup milk (1%)
Directions
In a nonstick pot, bring your milk and oats to a boil. Then simmer for 3-5 minutes until you get a thick and "porridgy" consistency.
Remove the oatmeal from the heat and let it cool a bit before mixing in your whey.
Chop up a homemade peanut butter protein cup and throw that into your oats. The chocolate around it will start to melt and you'll be left with an absolutely gorgeous peanut butter punch of POW!